Seat Leon >> Changing the front windscreen wiper blades
If the windscreen wiper blades are in perfect condition, you will benefit from an improved visibility. Damaged wiper blades should be replaced immediately.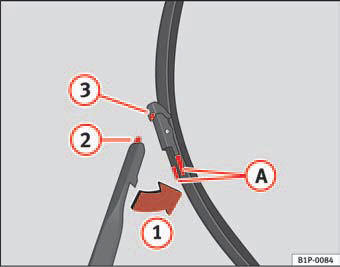 Fig. 148 Changing the front wiper blades
Changing wiper blades can be done in both the rest and horizontal positions. Ensure that the wiper blades are not frozen.
Changing the windscreen wiper blades
– Lift the wiper arm away from the windscreen.
– Press on the side tabs A and release the blade moving it in the direction of the arrow 1 fig. 148.
Fitting the wiper blade
– Insert the tab 2 into the slot 3 of the blade fig. 148.
– Move the blade towards the arm in the opposite direction of the arrow 1,until it clicks into position fig. 148.
– Push the wiper arms back against the windscreen.
If the windscreen wipers smear, they should be replaced if they are damaged, or cleaned if they are soiled.
If this does not produce the desired results, the setting angle of the windscreen wiper arms might be incorrect. They should be checked by a qualified workshop and corrected if necessary.
WARNING
Do not drive unless you have good visibility through all windows! • Clean the windscreen wiper blades and all windows regularly.
• The wiper blades should be changed once or twice a year.
Caution
• Damaged or dirty windscreen wipers could scratch the windscreen.
• Never use fuel, nail varnish remover, paint thinner or similar products to clean the windows. This could damage the windscreen wiper blades.
• Never move the windscreen wiper or windscreen wiper arm manually. This could cause damage.
• Do not pull the windscreen wipers forward unless they are in the service position. Otherwise the bonnet could be damaged.
Note
• The wiper arms can be moved to the service position only when the bonnet is properly closed.