Seat Leon >> Topping up washer fluid 􀁙
The water for cleaning the windscreen should always be mixed with washer fluid.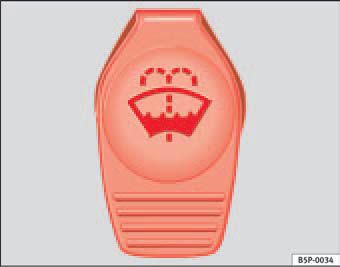 Fig. 147 In the engine compartment: Cap of windscreen washer fluid reservoir.
The windscreen washer and the headlight washing system are supplied with fluid from the windscreen washer fluid container in the engine compartment.
The reservoir is located on the right-hand side of the engine compartment.
Plain water is not enough to clean the windscreen and headlights. We recommend that you always add a product to the windscreen washer fluid.
Approved windscreen cleaning products exist on the market with high detergent and anti-freeze properties, these may be added all-year-round. Please follow the dilution instructions on the packaging.
WARNING
Any work carried out in the engine compartment or on the engine must be carried out cautiously.
• When working in the engine compartment, always observe the safety warnings
Caution
• Never put radiator anti-freeze or other additives into the windscreen washer fluid.
• Always use approved windscreen cleansing products diluted as per instructions. If you use other washer fluids or soap solutions, the tiny holes in the fan-shaped nozzles could become blocked.