Seat Leon >> Changing the rear wiper blade
A good rear wiper blade is essential for clear rear vision.
Damaged wiper blades should be replaced immediately.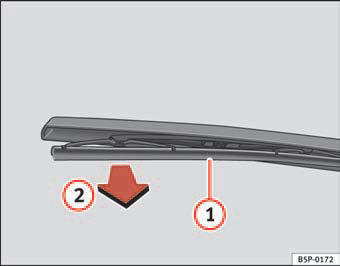 Fig. 149 Changing the rear window wiper blade
Removing the wiper blade
– Lift the wiper arm away from the glass fig. 149.
– Unclip the wiper blade 1 and pull 2 fig. 149.
Check the condition of the wiper blade regularly. Change as required.
If the windscreen wiper scrapes, it should be replaced if damaged, or cleaned if soiled.
If this is not sufficient, refer to a qualified workshop.
WARNING
Do not drive unless you have good visibility through all windows! • Clean the windscreen wiper blades and all windows regularly.
• The wiper blades should be changed once or twice a year.
Caution
• A damaged or dirty window wiper could scratch the rear window.
• Never use fuel, nail varnish remover, paint thinner or similar products to clean the window.
• Never move the windscreen wiper by hand. This could cause damage.