Seat Leon >> Battery
Assembly overview - battery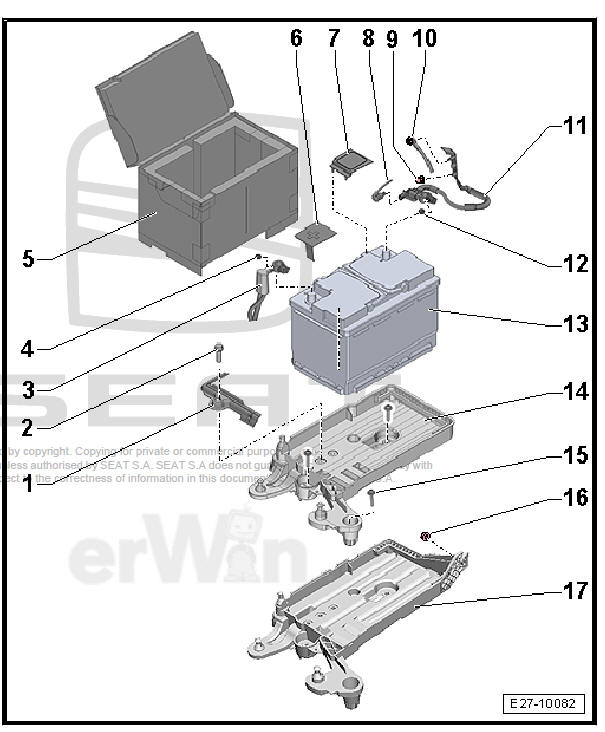 - Retainer
- Screw
- Positive wire

Disconnecting and connecting

- Nut
- Heat shield
- Cover for positive terminal
- Cover for negative terminal
- Electrical wire

For battery monitor control unit - J367-
Observe correct sequence when connecting earth cable

- Nut
- Earth wire
- Earth wire

With battery monitor control unit - J367-
Disconnecting and connecting
Removal and installation

- Nut
- Battery:

Disconnecting and connecting
Removal and installation

- Battery tray version 1
- Screw

3 piece fastener of battery tray
9 Nm

- Nut
- Battery tray version 2
Removing Switch off ignition and all electrical consumers. Vehicles without access and start authorisation system Remove ignition key, if fitted. Vehicles with access and start authorisa ...
See also:
Engine code and engine number
NOTICE The engine number consists of up to nine (alphanumeric) characters. The first section (maximum of thee letters) are the "engine code"; the second section (6 digits) are the "serial number" ...