Seat Leon >> Removing and installing earth cable with battery monitor control unit - J367-
Special tools and workshop equipment required
Torque wrenches - VAG 1331-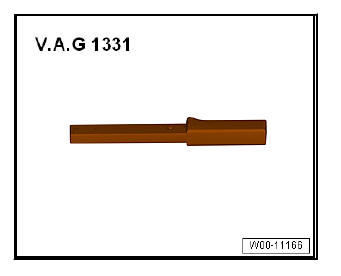 Removing
Switch off ignition and all electrical consumers.
Vehicles without access and start authorisation system
Remove ignition key, if fitted.
Vehicles with access and start authorisation system
Store the ignition key outside the vehicle to prevent the ignition from being switched on unintentionally.
Continued for all vehicles
Open cover in heat insulation sleeve.
Remove bolt -2- on battery retainer plate -1-.
Remove battery -3- from the bracket and push forwards.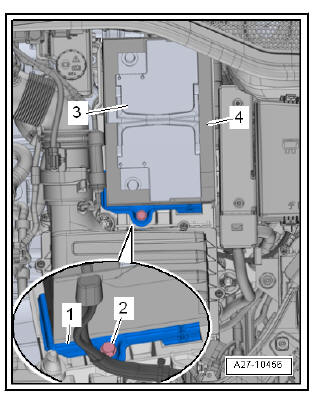 Open cover -1- over negative battery terminal.
Unplug the electrical connector -5-.
Slacken off nut -7- several turns and disconnect battery clamp of earth cable from negative battery terminal.
Unbolt earth wire -3-.
Remove nut -2- and detach earth cable -4- with battery monitor control unit - J367- -6-.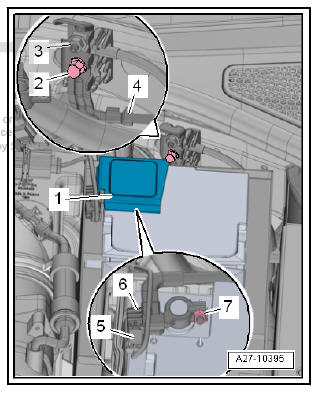 Installing
Installation is carried out in the reverse sequence; note the following:
Adapting the battery monitor control - J367- unit
Connect vehicle diagnostic tester.
Adapt the battery monitor control - J367- .
Removing and installing the battery support, Version 1 Removing Remove battery. Remove air filter housing Engine. Engine 2.0 l TDI CR Engine 1.6 l TDI CR Remove air filter housing ...