Seat Leon >> Exploded view - door components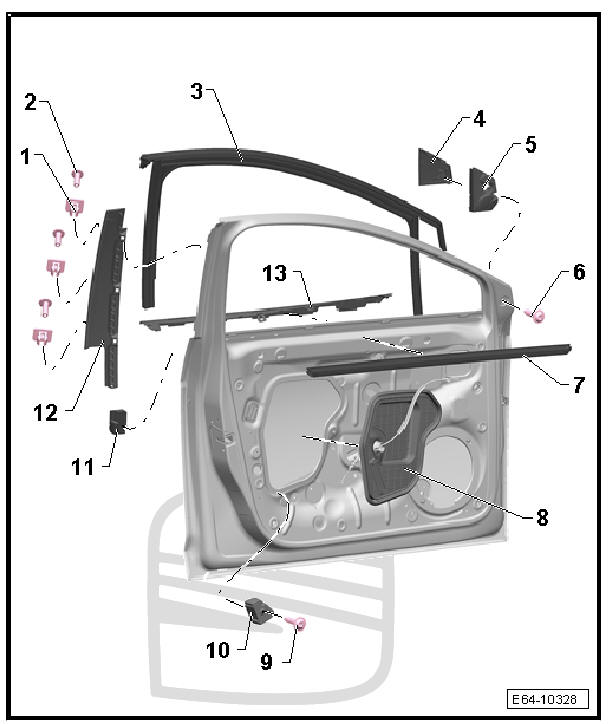 - Spreader block
- Bolt.
- Front door window guide
- Front door A-pillar outer trim
- Insulating foam
- Bolt.
- Interior window well joint
- Inside protective cover
- Bolt.
- Separator
- Seal

Pressed in the door frame

- Front door B-pillar outer trim
- Outer window slot seal
Exploded view - window regulator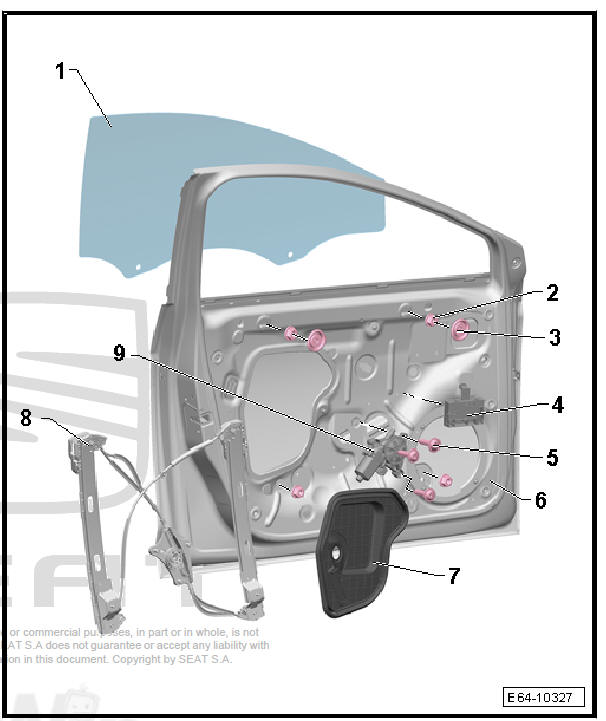 - Front door windows
- Nut
- Sealing plug
- Driver door control unit

Driver door control unit - J386-

- Bolt.
- Front door
- Inside protective cover
- Window regulator
- Electric window riser motor

Window riser motor control unit is not included in the window riser motor.
Exploded view - door handle and door lock (part I) - Cable for the outside handle (front door) Bowden cable - Bolt. Driver side For the lock cylinder 3.5 Nm - Seali ...
See also:
Identification
Gearbox codes Configuration of identification codes and construction data on manual gearbox -arrow- Identification letters and production date of the gearbox -arrow- Additional data identify ...