Seat Leon >> Front doors, door components, central locking
Front doors / door components / central locking: Main component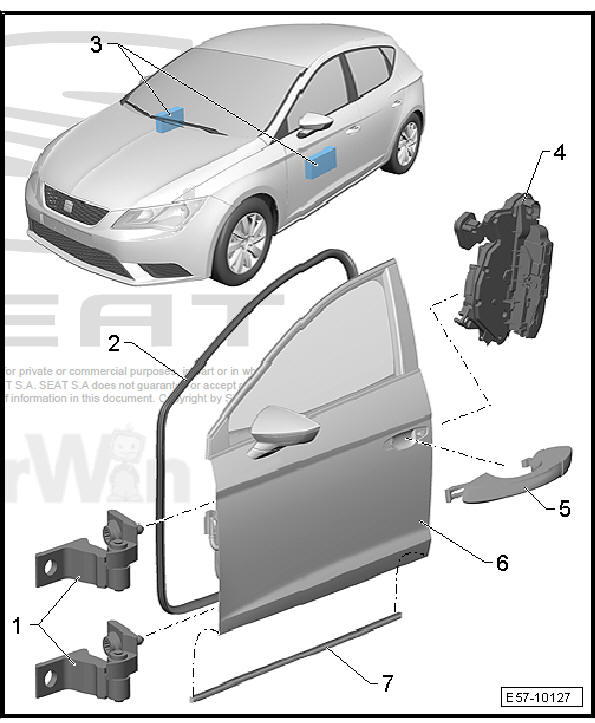 - Hinge
- Front door joint
- Front door control unit

Driver side door control unit - J386- and Passenger side door control unit - J387-

- Lock in the front door
- Outside handle (front door)
- Front door
- Gasket for noise damping
5-door models

It is attached to the door with 11 retaining clips

3-door models

It is attached to the door with 22 retaining clips
Special tools and workshop equipment required Release lever - 3409- Removing Open tank flap Insert - 3409- the lever into the recess and press the friction finger -1- in -arrow direct ...
See also:
Leaks at shock absorbers
Shock absorbers are often replaced because of externally visible leakage. Inspections on the test rig and in the vehicle have shown that in the majority of cases this replacement is not justified. ...