Seat Leon >> Tools
Special tools and workshop equipment required
Roller for door insulation foil - 3356-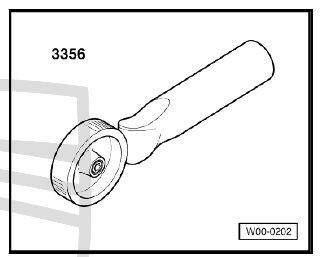 Torque wrench - V.A.G 1783-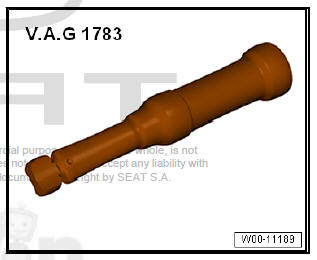 Adhesive strip remover - VAS 6349-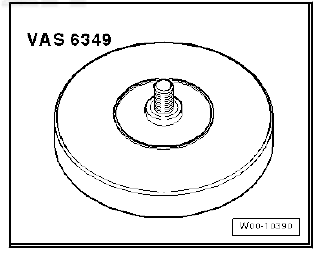 Functioning
All actions of the panoramic sliding roof can be performed with ignition switched on.
After the ignition is switched off, actions can be performed until either the driver or front passenger door is opened.
Opening of front glass panel can be preselected using rotary knob -1-.
Opening glass panel to the so called comfort position -4-, prevents to a large extent wind noise while driving, which can occur when roof is fully open.
Glass panel can be tilted and closed using pull and push function on rotary knob.
Sun blind opening button -2- and sun blind closing button -3- are integrated into rotary knob.
The panoramic sliding roof is equipped with a force limitation (anti- trap) mechanism. If the glass panel encounters an obstruction while closing from tilting or sliding position, it will open automatically.
In addition, there is an emergency closure function. If problems occur during closure, panoramic sliding roof can be forced to close by pulling rear end of rotary switch. Rotary switch must thus be in "Sliding sunroof closed" position.
The roll-back function is disabled when the emergency closure function is active.
The sliding roof motor is equipped with overheating protection, whose activation depends on various parameters. The sliding sunroof motor is functional again after a cooling-off phase.
In the event of power failure, front glass panel and sun blind can be moved manually.