Seat Leon >> Removing and installing lock carrier brace
Special tools and workshop equipment required
Torque wrench - V.A.G 1331-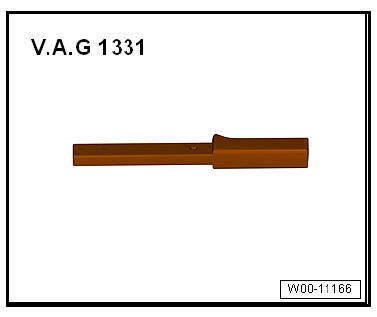 Caution
The following component does not have to be removed when removing the lock carrier brace:
Main headlamps
Front bumper cover
Note The sequences below describe the processes for removal and installation for the left side of the vehicle. The corresponding sequences for the right side are similar with the exception that, where applicable, the scope of the process is written by yourself.
Removing
Driver side only
Clip out the coupling sleeve -1- of the cable for opening the bonnet.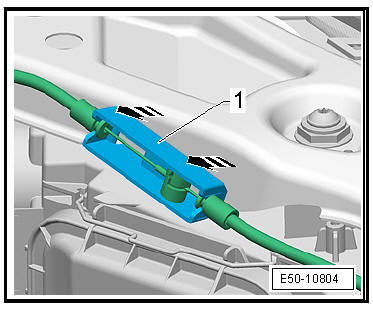 Remove filler necks from washer fluid reservoir, to do this: slide necks in -direction of arrow a-.
Clip out the support in the -direction of arrow b-.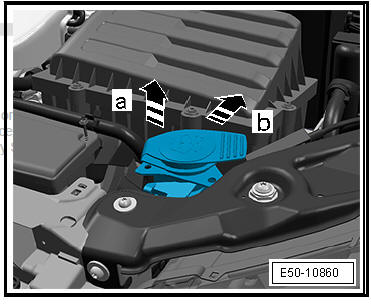 Continuation for both sides
Remove the rear lock carrier cover -1- .
Unscrew the bolts -6- with their adjustment sleeve.
Unscrew the bolts -4- and -5-.
Remove screws -2-.
Remove the brace of the lock carrier -3-.
fitting
Fit in reverse order from removal, remembering the following:
Check the spacings.
Perform basic setting of headlights, if installed.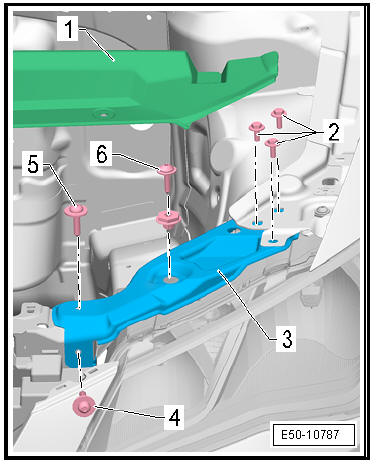 Specified torques