Seat Leon >> Moving to and back from service position
Special tools and workshop equipment required
Torque wrench - V.A.G 1331-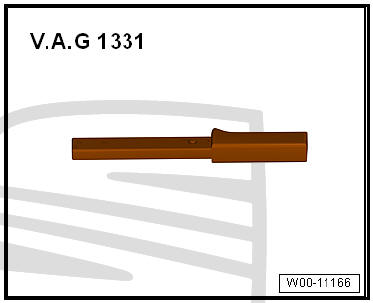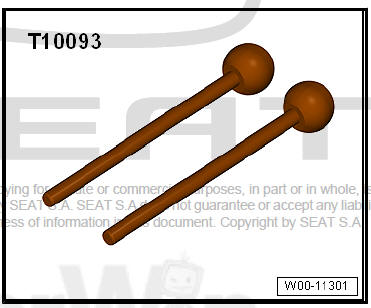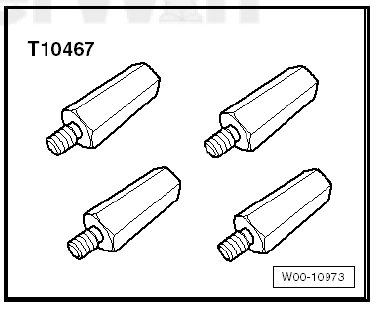 Caution
The following is not necessary for positioning the lock carrier (with mechanical elements) in the service position:
drain the refrigerant circuit
Draining the coolant circuit.
Remove the main headlights.
Removing
Caution
It is not safe to use the bonnet support with the lock carrier in the service position.
Hold the bonnet tight with suitable workshop equipment.
Remove the lower soundproofing of the engine .
Remove bumper cover (front).
Remove filler necks from washer fluid reservoir, to do this: slide necks in -direction of arrow a-.
Clip out the support in the -direction of arrow b-.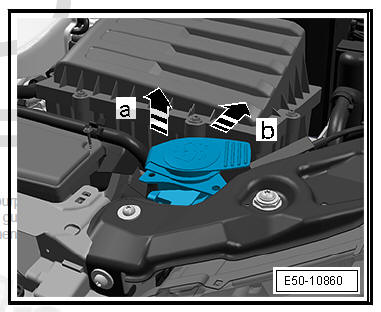 Release clip -1- and remove air hose.
Note The configuration of the air supply ducts may vary depending on the engine version.
Undo the screws -2- from both sides.
Unclip the retaining clips of the air duct at lock carrier and detach.
Clip out and disconnect the plug connector of the bonnet contact switch - F266- .
Separate the cable for opening the bonnet from the coupling sleeve. To do so, proceed as follows:
If fitted, clip out the cover for the coupling sleeve.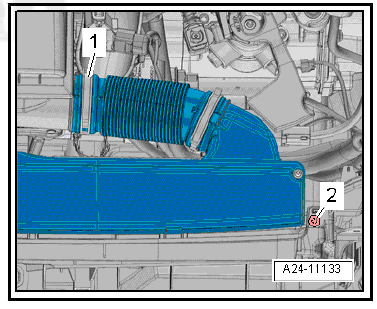 Clip out cable -1- and -3- in -the direction of arrow a- from the coupling sleeve -2-.
Turn cable -3- 90º in the direction of arrow -b-.
Clip cable -3- out of the socket of cable -1- by turning in the -direction of arrow c-.
Unclip the connectors of the horn.
Undo and remove the plug connector of the ambient temperature sensor - G17- .
Unclip the electrical connectors of the main headlights.
Move wiring harness clear on lock carrier.
Clip out and remove the plug connector of the coolant temperature sender .
DANGER!
Consider the safety measures for pyrotechnic components.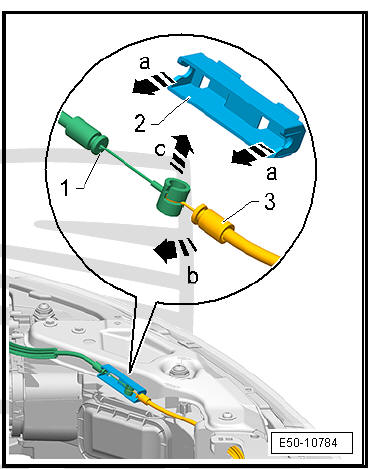 Remove fuse -1-, press down in -the direction of the arrow- and disconnect the connector of the -2- crash sensor.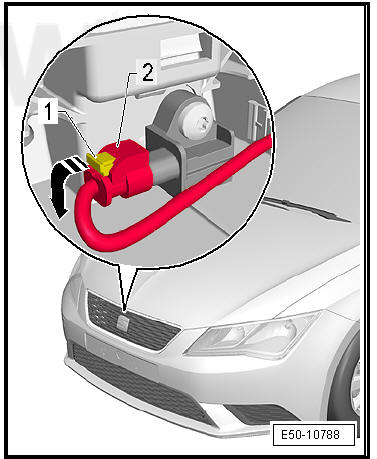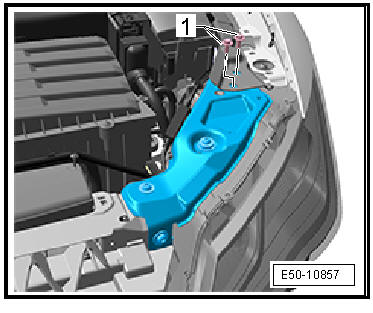 Unscrew the bolts -1- with their adjustment sleeve.
Remove screws -2-.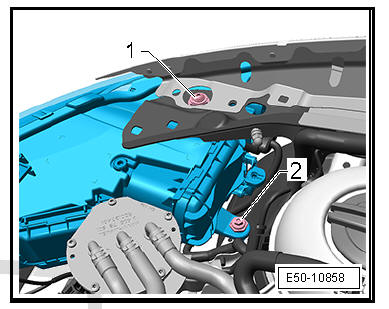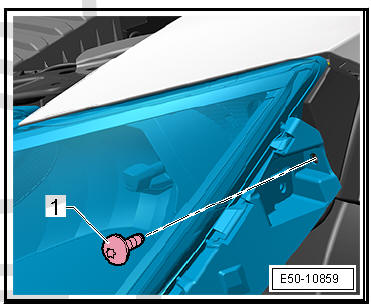 Unscrew the screws -1- and attach the centre guide - T10093- on both sides.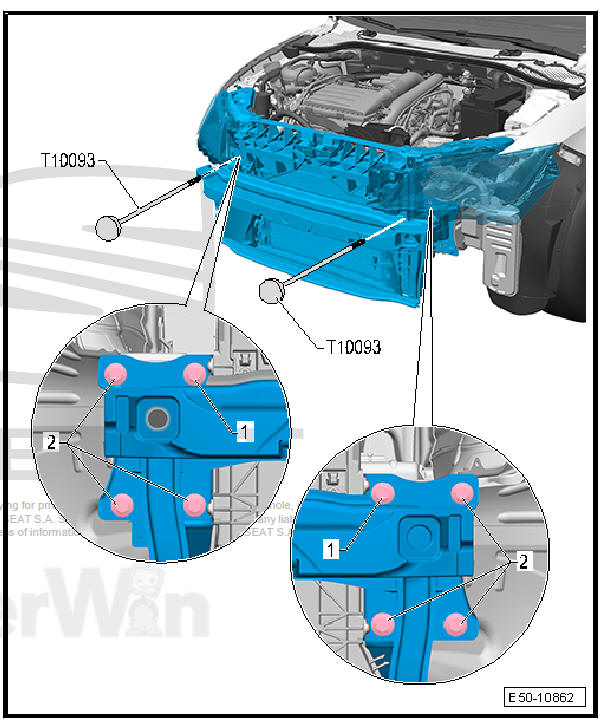 Caution
Make sure that the paint of the longitudinal member or wing are not damaged.
Pull the lock carrier forwards.
Install an adapter - T10467- on each side in the outer apertures of the longitudinal member. Press the adapter down using moderate pressure.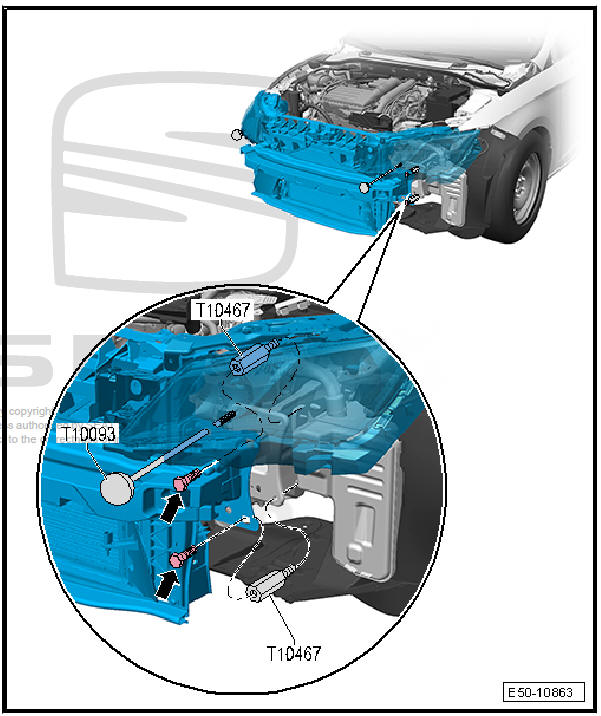 Secure the lock member assembly. For this, install one of the previously inspected and approved screws in each of the threaded bores in the adapter-Arrows-. Tighten down the screws using moderate pressure.
fitting
Fit in reverse order from removal, remembering the following:
Checking panel gaps.
Perform basic setting of headlights, if installed.
Continuation only for vehicles with adaptive cruise control unit - J428-
Calibrate adaptive cruise control.