Seat Leon >> Lock carrier: replace
Special tools and workshop equipment required
Torque wrench - V.A.G 1331-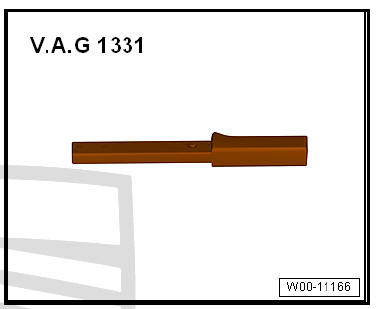 Remove lock carrier
Unscrew the bolts -arrow- with their adjusting sleeves. Subsequently remove the main headlights together with their lower brackets.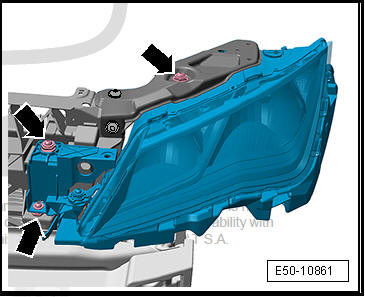 Remove the lower holder -1-.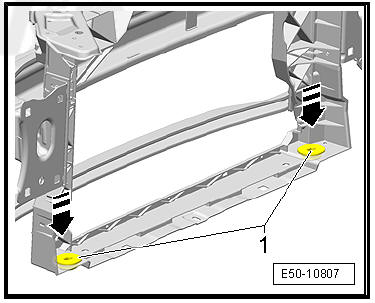 Loosen bolts -arrows- on strut between the lock carrier -1-.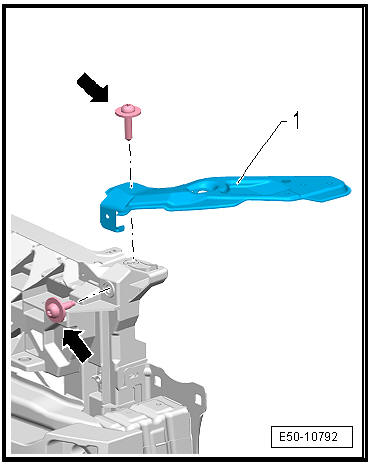 Remove screws -2-.
Clip out the impact bar -1- from the mount in the lock carrier.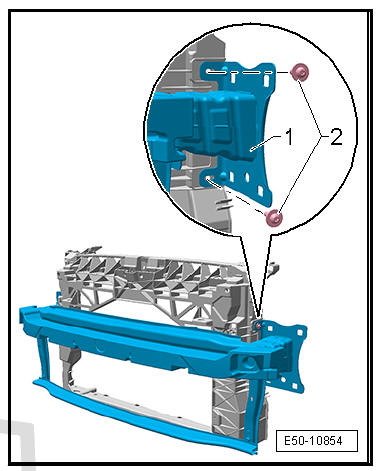 Unscrew the screws -2- and remove the cross sensor member -1-.
fitting
Fit in reverse order from removal, remembering the following:
Check the spacings.
Perform basic setting of headlights, if installed.
Continuation only for vehicles with adaptive cruise control unit - J428-
Calibrate adaptive cruise control.