Seat Leon >> Switching off the system temporarily*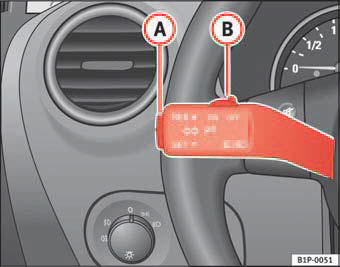 Fig. 128 Turn signal and main beam lever: switch and rocker switch for CCS
The cruise control system will be switched off in the following situations:
• if the brake pedal is depressed,
• if the clutch pedal is depressed,
• if the vehicle is accelerated to over 180 km/h,
• when the lever B is moved in the direction of OFF without fully being inserted.
To resume the cruise control, release the brake or clutch pedal or reduce the vehicle speed to less than 180 km/h and press once on the upper part of the rocker switch RES fig. 128 A.
WARNING
It is dangerous to use a set speed which is too high for the current road, traffic or weather conditions. Risk of accident.