Seat Leon >> Folding table*
Folding tables are fitted to the rear of the front seat backrests.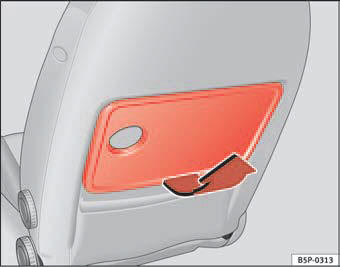 Fig. 96 Folding table on left front seat
– To open the table, open it up in the direction of the arrow fig. 96.
WARNING
• The folding tables may not be folded down whilst the vehicle is in motion and anyone is seated on the second row of seats. Risk of injury during a sudden braking manoeuvre! The table must therefore be closed and properly secured whilst the vehicle is in motion.
• Never place hot drinks in the drink holders. During normal or sudden driving manoeuvres, sudden braking or an accident, the hot drink could be spilled. Danger of scalding.
Caution
When driving, do not leave open containers in the cup holders. The drink might be spilt on braking, for example, and could damage the vehicle.