Seat Leon >> Stowage compartment under the left-hand side front seat*
There is a stowage locker with a cover under the front lefthand side seat.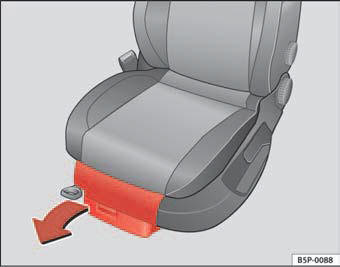 Fig. 95 Stowage area under the front seats
The locker* fig. 95 A is opened by pulling on the cover.
There are two open positions of 15 and 60 degrees depending on the pressure applied to the cover. In the 60 degree position, the cover will collapse if too much pressure is applied.
To close the drawer, press the cover until it locks into position.
WARNING
• The drawers will hold a maximum weight of 1.5 kg.
• Do not drive with the drawer cover open. There is an injury risk for passengers if the cargo is released in case of sudden braking or an accident.