Seat Leon >> Rain sensor*
The rain sensor controls the frequency of the windscreen wiper intervals, depending on the amount of rain.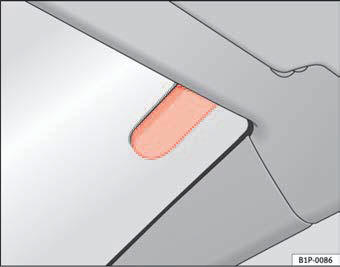 Fig. 82 Rain sensor*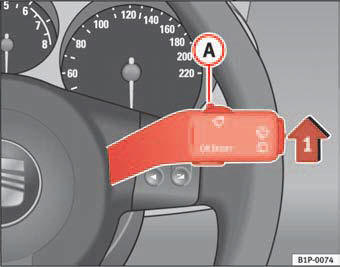 Fig. 83 Windscreen wiper lever
Switching on the rain sensor
– Move the windscreen wiper lever into position 1 fig. 83.
– Move the control A to the left or right to set the sensitivity of the rain sensor. Switch to the right - high sensitivity. Switch to the left - low sensitivity
The rain sensor is part of the interval wipe function. You will have to switch the rain sensor back on if you switch off the ignition. This is done by switching the wiper intermittent function off and back on.
Note
• Do not put stickers on the windscreen in front of the sensor. This may cause sensor disruption or faults.