Seat Leon >> Engine oil standards
WARNING
Only SEAT approved engine oils must be used; see applicable data under - ServiceNet, Documentation, Vehicle Engineering, Approved Engine Oils .

7) Longlife oil can be used in engines without set or with deactivated Longlife service.
Engine oil filling capacities
NOTICE Note that the data indicated in the engine oil filling capacities table is approximate.
Petrol engines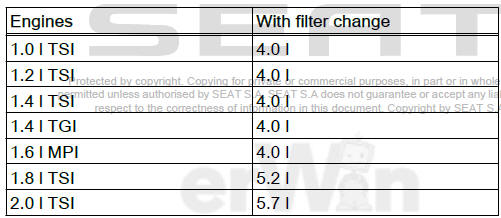 Diesel engines