Seat Leon >> Reversing camera system
Layout - reversing camera system
The reversing camera supports the driver during reversing by providing the driver with an image of the traffic situation behind the vehicle on the radio/navigation system display.
The system is activated when reverse gear is engaged, even if the radio or radio navigation system is switched off.
The reversing camera system consists of the following components:
Reversing camera - R189-
Control unit with display for radio and navigation - J503-
Assembly overview - reversing camera system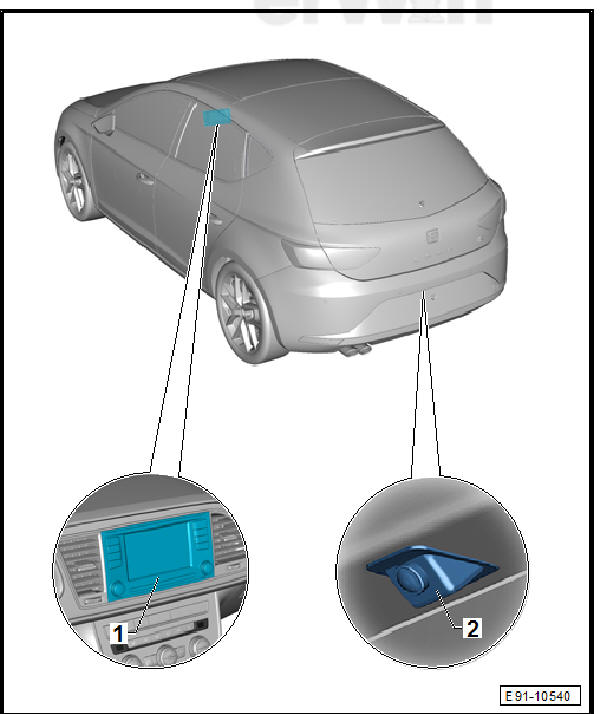 - Display unit for front information display and operating unit control unit - J685-
- Reversing camera - R189-
Reversing camera - R189- : removing and installing
removing
Switch off ignition and all electrical equipment.
Vehicles without access and start authorisation system
Remove ignition key, if fitted.
Vehicles with access and start authorisation system
Store ignition key outside the vehicle to prevent the ignition from being switched on unintentionally.
Continued for all vehicles
Remove rear bumper cover.
Press the catch -arrow- and draw the reversing camera - R189- -1- from the bumper cover.
Installation:
Installation is carried out in the reverse order, noting the following:
Install rear bumper cover .
Attach all cable ties where they were originally attached before.