Seat Leon >> Removing and installing gear knob
Special tools and workshop equipment required
Hose clip pliers - V.A.G 1275 A-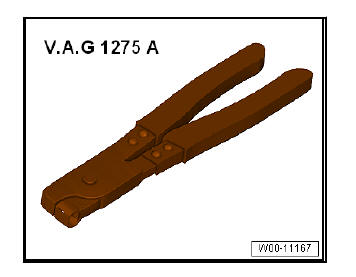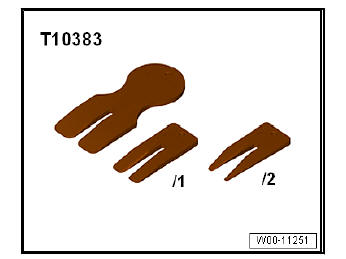 Removing
Using removal wedge -T10383/1- , carefully pry gear lever boot off centre console insert -arrows-.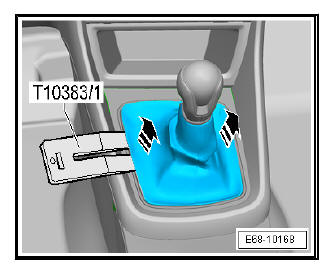 Pull boot up and over gear knob.
Open clip -arrow- and pull off gear knob together with boot.
Installing
Carry out installation in the reverse sequence, noting the following:
Insert gear knob with the dust seal into the gear level all the way to the stop.
Attach gear knob with O-type clip -arrow- (previous Fig.) to gear lever. For doing this use the hose clip pliers - V.A.G 1275 A- .