Seat Leon >> Vehicle identification number
Engraved chassis number
The chassis number is engraved in the engine compartment, in the upper region of the right-hand wheel housing.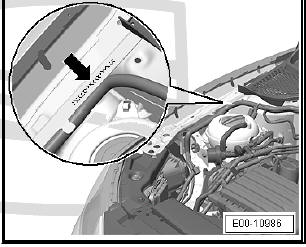 Chassis number card
The chassis number plate -1-is located in the interior, on the windscreen at the bottom left. The number can be read from outside the vehicle without opening the engine bonnet.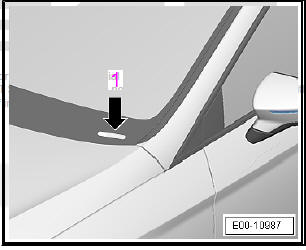 Meaning of the digits of the chassis number
- Serial number
- Production location
- Year of production
- Free space - no relevance
- Model
- Free space - no relevance
- Manufacturer's code (Brand)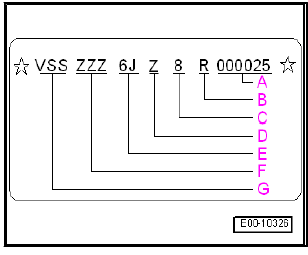 The type plate is situated on the left side member inside the engine cavity. Meaning of sections on plate - Authorization number signature - Vehicle identification number - Maximum p ...
NOTICE The engine number consists of up to nine (alphanumeric) characters. The first section (maximum of thee letters) are the "engine code"; the second section (6 digits) are the "serial number" ...