Seat Leon >> Modifying the rear bumper trim for vehicles with rear view camera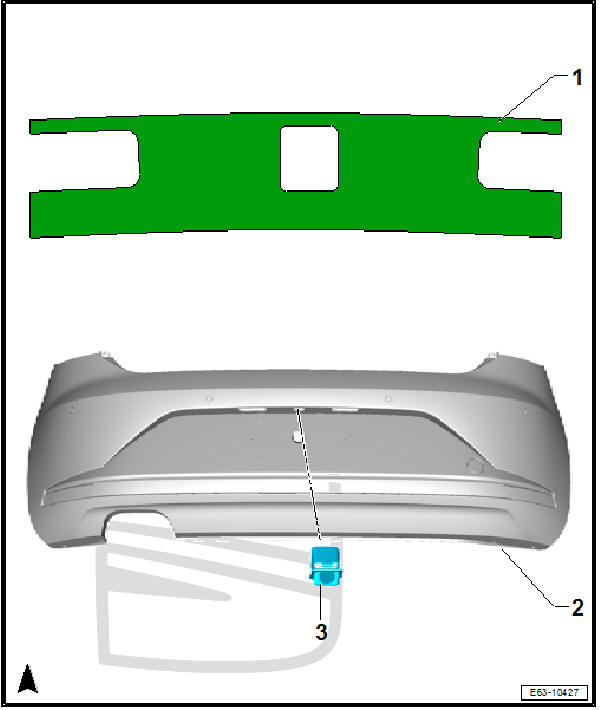 - Adjustment template of the bumper trim
- Bumper trim
- Holder for rear view camera
Note
The rear bumper trim is supplied without the opening for the rear view camera.
Where necessary carry out appropriate preparations for fitting.
Special tools and workshop equipment required
Pneumatic sabre saw - VAG 1523B-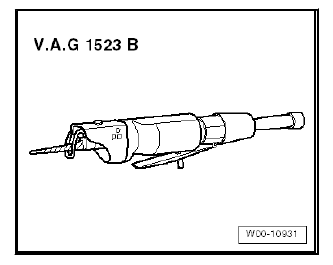 DANGER!
Leather gloves and safety glasses must always be worn.
Note
The installation work must only be carried out with the bumper removed.
To prevent damage and soiling, place suitable material between the pumper trim and the support surface before supporting parts of the trim.
The work must be carried out before the rear bumper trim is painted.
The templates must be printed in their actual size.
Check that the dimensions correspond to the actual size.
Cut out the templates.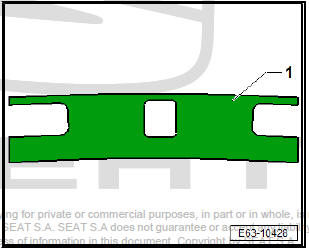 Use the opening for the number plate light -1- to centre the template -2-.
Fasten the template -2- to the bumper with the aid of adhesive tape -3-.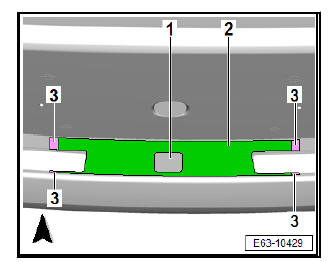 Drill 5 mm diameter holes -1- in the corners.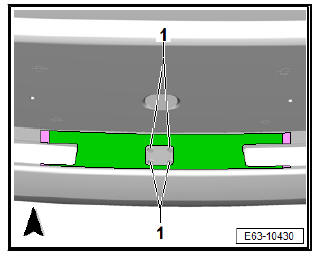 With the sheet metal cutter sheet metal cutter - VAG 1523B- cut along the lines -A-.
Remove any burrs.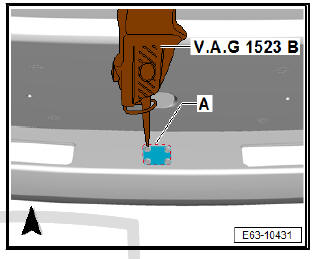 Check the fastening of the rear view camera mount -1- in the bumper trim -2-.
Paint the bumper trim.
Carry out the remaining installation work.