Seat Leon >> Removing and installing inner door cover
Special tools and workshop equipment required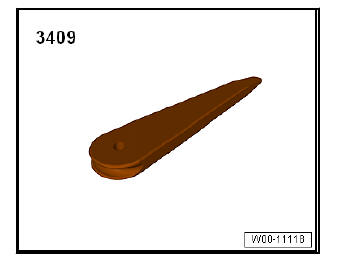 Removing
Removing interior trim of front door.
Move electrical wiring harness -4- clear.
With the wedge - 3409- detach the inner protection cover of the door -3-.
Release the grommet -1- of the inside handle cable -2- from the inside protective cover.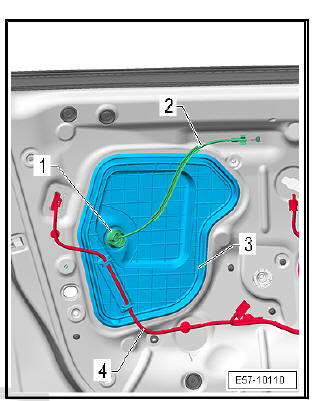 fitting
Fit in reverse order from removal, remembering the following:
You should hear the inside protection cover click into place.
You inside protection must be installed flush.
Slip plate - removing and installing
Removing
Unscrew bolts -1- and remove strike plate -2-.
fitting
Fit striker pin -2- and lightly tighten screws -1-.
Adjust strike plate