Seat Leon >> Checking the brake fluid level
The brake fluid is checked at the intervals given in the service schedule.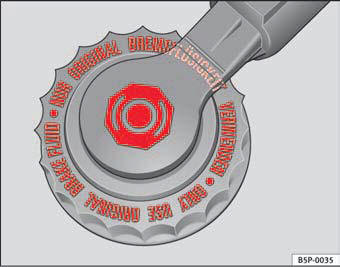 Fig. 150 In the engine compartment: Brake fluid reservoir cover
– Read the fluid level at the transparent brake fluid reservoir. It should always be between the "MIN" and "MAX" marks.
The position of the brake fluid reservoir is shown in the corresponding engine compartment diagram. The brake fluid reservoir has a black and yellow cap.
The brake fluid level drops slightly when the vehicle is being used as the brake pads are automatically adjusted as they wear.
However, if the level goes down noticeably in a short time, or drops below the "MIN" mark, there may be a leak in the brake system. A display on the instrument panel will warn you if the brake fluid level is too low.
WARNING
Before opening the bonnet to check the brake fluid level, read and observe the warnings.