Seat Leon >> Opening the bonnet
The bonnet is released from inside the vehicle.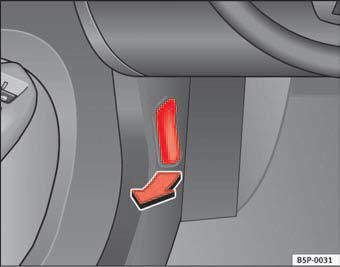 Fig. 141 Detail of the foot well: The release lever for the bonnet is located in the driver side foot well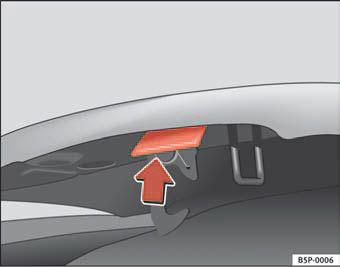 Fig. 142 Arrester hook for bonnet.
Before opening the bonnet ensure that the windscreen wipers are in rest position.
– To release the bonnet, pull the lever under the dashboard fig. 141 in the direction indicated (arrow). The bonnet will be released by a spring action
.
– Lift the bonnet using the release lever (arrow) and open the bonnet.
– Release the bonnet stay and secure it in fixture designed for this in the bonnet.
WARNING
Hot coolant can scald!
• Never open the bonnet if you see steam, smoke or coolant escaping from the engine compartment.
• Wait until no more steam, smoke or coolant is emitted from the bonnet, then carefully open the bonnet.
• When working in the engine compartment, always observe the safety warnings