Seat Leon >> Avoid short journeys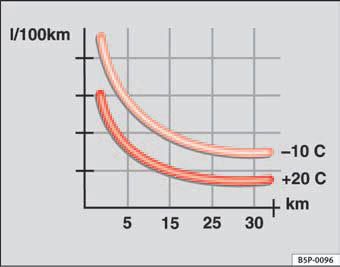 Fig. 138 Fuel consumption in litres per 100 km at two different ambient temperatures
The engine and catalytic converter need to reach their proper working temperature in order to minimise fuel consumption and emissions.
Directly after a cold start, the engine uses about 50-70 litres of fuel per 100 km. This figure then drops to 20-30 litres per 100 km after about one kilometre. The engine only reaches its working temperature after about four kilometres, when fuel consumption will return to a normal level. You should therefore avoid short journeys.
The ambient temperature has a decisive influence.
The illustration shows the different rates of fuel consumption for the same distance at both +20°C and -10°C. Your vehicle will use more fuel in winter than in summer.