Seat Leon >> Rear seat bench
Fold down the seat back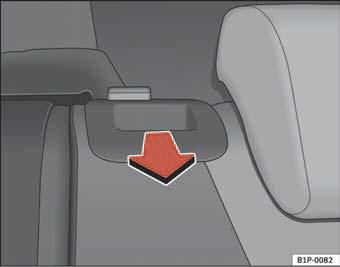 Fig. 92 Folding the seat backrests down
– Pull the release button on the backrest (sectioned backrest) forwards in the direction of the arrow
– Fold down the backrest. The rear head restraints may have to be removed before folding the seat forwards if the front seats have been moved far back.
Folding up the seat back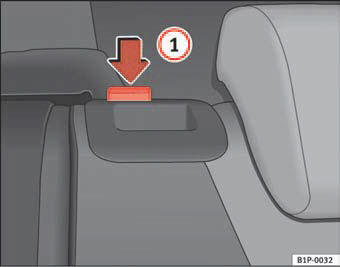 Fig. 93 Folding up the rear seat back
– Fold the backrest back and push the backrest firmly into the lock.
The red marking should no longer be visible fig. 93.
WARNING
• Please be careful when raising the backrest! Injuries can be caused if the backrest is tilted without due care and attention.