Seat Leon >> Rear interior and reading lights*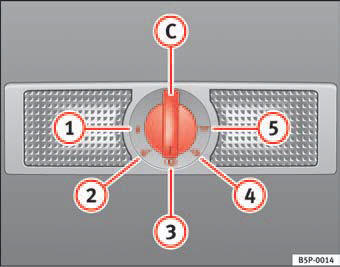 Fig. 79 Detail of the roof: Rear interior light and reading lights
The switch fig. 79 C is used to select the following positions:
Interior light switched off 0
In switch position fig. 79 1, the interior and reading lights are switched off.
Switching on the reading light


Turn the switch to position 2 (left reading light) or to position 4 (right reading light).
Courtesy light position


Turn the control to position 3. The interior lights are automatically switched on when the vehicle is unlocked or the key removed from the ignition lock The light turns off about 20 seconds after the closure of the doors. The interior lights are switched off when the vehicle is locked or when the ignition is switched on.
Interior lights or both reading lights switched on


Turn the control to position 5.
Note
If not all the vehicle doors are closed, the interior lights will be switched off after approx. 10 minutes, providing the key has been removed and the courtesy light position selected. This prevents the battery discharging.