Seat Leon >> Central locking button
The vehicle can be locked and unlocked from the inside using the central locking button.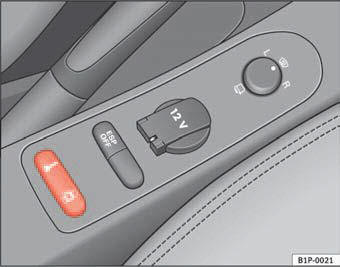 Fig. 59 Detail of rear left door central locking button
Locking the vehicle
– Press the button


.
Unlocking the doors
– Press the button

.
The central locking button is still operative when the ignition is switched off.
Except, if the "safe" security system is activated.
Please note the following when you use the central locking button to lock your vehicle:
• It will not be possible to open the doors or the tailgate from the outside (this may offer extra safety, for instance when stopped at traffic lights).
• The driver and passenger doors cannot be locked if they are open. This prevents you from locking yourself out of the vehicle.
• Repeated operation of the central locking will deactivate the central locking button for 30 seconds. Once this time has passed, the button may be used once more.
• There is a danger that the key may remain inside the vehicle, if the vehicle is locked using the central locking button when the driver's door is closed and, for example, the passenger door open. If this door is closed, then the keys will remain inside the vehicle.
• All doors may be locked separately from inside the car. Do this by pulling the door release lever once.
WARNING
• If the vehicle is locked, children and disabled people may be trapped inside.
• The central locking button is not operative in the following cases.
• When the vehicle is locked from the outside (using the remote or the key).
• While the ignition is not activated after unlocking the door lock cylinder with the key.
Note
• Vehicle locked, button

amber colour
• Vehicle unlocked, button

red.