Seat Leon >> Removing and installing ignition and starter switch
Removing
Switch off ignition and all electrical consumers.
Vehicles without access and start authorisation system
Remove ignition key, if fitted.
Vehicles with access and start authorisation system
Store the ignition key outside the vehicle to prevent the ignition from being switched on unintentionally.
Continued for all vehicles
Remove steering column trim (bottom) .
Unplug the electrical connector -1-.
Unlatch the retaining clips -2 and 3- at the recesses -Arrows- in the steering column lock housing -4- by inserting the watchmaker screwdrivers.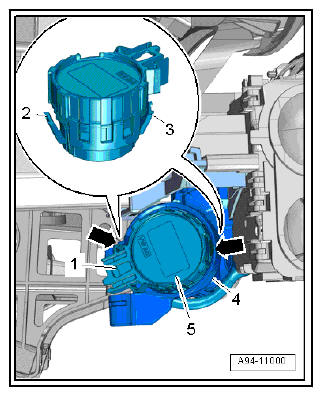 If procedure cannot be performed due to limited space, improvise suitable tool (2 bent wires) as described below.
Bend one end of a welding rod with diam. Ø 1 mm as a loop and cut down to length -a-.

Dimension -a- = about 50 mm

File wire hook so that end is pointed.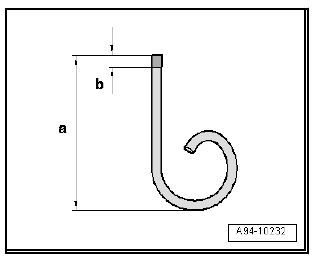 Pull ignition/starter switch - D- -5- out of the steering lock housing. The jeweller screwdrivers or wire pegs must remain inserted while doing so.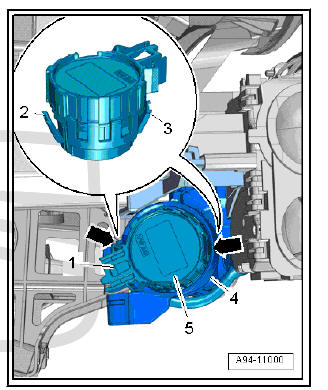 Installing
Installation is carried out in the reverse sequence; note the following:
Insert ignition/starter - D- into steering lock housing until it engages audibly.