Seat Leon >> Engine coolant temperature display
This gauge shows the engine coolant temperature.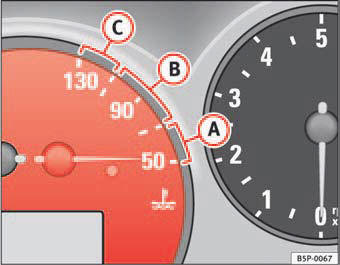 Fig. 34 Details of the instrument panel: Engine coolant temperature gauge
Needle in cold zone A
Avoid high engine speeds and heavy engine loads fig. 34.
Needle in normal zone B
In normal driving conditions, the needle should be in the middle section of the scale. The temperature may also rise when the engine is working hard, especially at high outside temperatures. This is no cause for concern as long as the warning lamp does not light up and no warning* text appears in the combi-instrument display.
Needle in warning zone C
The warning lamp* fig. 46 2 will light up if the needle is in the warning zone. The following warning appears in the instrument panel display4). Stop the car and switch off the engine. Check the coolant level.
Even if the coolant level is correct do not continue driving. You should obtain technical assistance.
WARNING
When working in the engine compartment, always bear in mind the safety warnings.
Caution
Accessories in front of the air inlet reduce the cooling effect of the coolant. At high outside temperatures and high engine loads, there is a risk of the engine overheating.