Seat Leon >> Pregnant women must also fasten their seat belts properly
The best protection for the unborn child is for the mother to wear the seat belt properly at all times during the pregnancy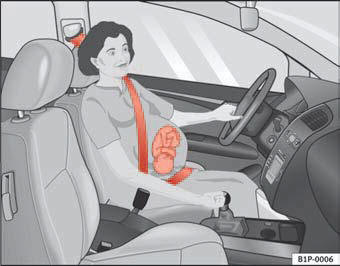 Fig. 14 Positioning seat belts during pregnancy
The seat belt provides maximum protection only when the belt web is properly positioned.
– Adjust the front seat and head restraint correctly.
– Holding the latch plate, pull the belt evenly across your chest and as low as possible over the pelvis fig. 14.
– Insert the latch plate into the buckle for the corresponding seat and push it down until it is securely locked with an audible click

.
– Pull the belt to ensure that the latch plate is securely engaged in the buckle.
WARNING
• An incorrectly worn seat belt web can cause severe injuries in the event of an accident.
• For pregnant women, the lap part of the seat belt must lie as low as possible over the pelvis, never across the stomach, and always lie flat so that no pressure is exerted on the abdomen.
• Read and observe the warnings.