Seat Leon >> Correct adjustment of rear seat head restraints
Properly adjusted head restraints are an important part of the occupant protection and can reduce the risk of injuries in most accident situations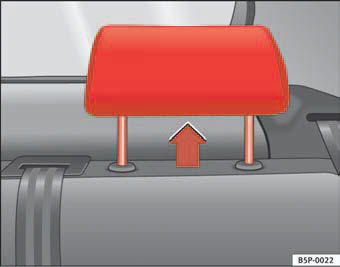 Fig. 5 Head restraints in correct position
Rear outer seat head restraints
– The rear outer seat head restraints have 4 positions.
– Three positions for use fig. 5. In these positions, the head restraints are used normally, protecting passengers along with the rear seat belts.
– And one position for non-use.
– To fit the head restraints in position for use, pull on the edges with both hands in the direction of the arrow.
Centre rear head restraint
– The centre head restraint only has two positions, in-use (head restraint up) and non-use (head restraint down).
WARNING
• Under no circumstances should the rear passengers travel while the head restraints are in the non-use position.
• Do not swap the centre rear head restraint with either of the outer seat rear head restraints.
• Injury risk in case of an accident!
Caution
Note the instructions on the adjustment of the head restraints.