Seat Leon >> Proper sitting position for driver
The proper sitting position for the driver is important for safe and relaxed driving.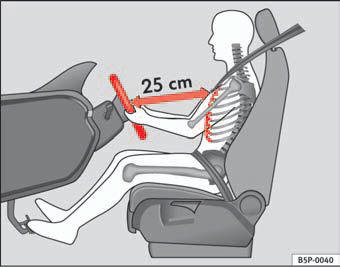 Fig. 1 The proper distance between driver and steering wheel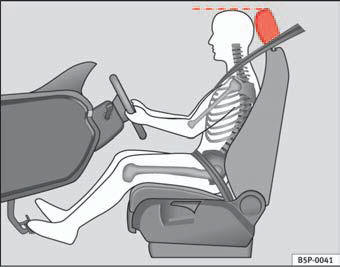 Fig. 2 Proper head restraint position for driver
For your own safety and to reduce the risk of injury in the event of an accident, we recommend the following adjustments for the driver: – Adjust the steering wheel so that there is a distance of at least 25 cm between the steering wheel and the centre of your chest fig. 1.
– Move the driver's seat forwards or backwards so that you are able to press the accelerator, brake and clutch pedals to the floor with your knees still slightly angled

.
– Ensure that you can reach the highest point of the steering wheel.
– Adjust the head restraint so that its upper edge is at the same level as the top of your head, or as close as possible to the same level as the top of your head fig. 2.
– Move the backrest to an upright position so that your back rests completely against it.
– Always fasten your seat belt correctly before driving off.
– Keep both feet in the foot well so that you have the vehicle under control at all times.
Adjustment of the driver's seat.
WARNING
• An incorrect sitting position of the driver can lead to severe injuries.
• Adjust the driver's seat so that there is at least 25 cm distance between the centre of the chest and the hub of the steering wheel fig. 1.
If you are sitting nearer than 25 cm, the airbag system cannot protect you properly.
• If your physical constitution prevents you from maintaining the minimum distance of 25 cm, contact a qualified workshop. The workshop will help you decide if special specific modifications are necessary.
• When driving, always hold the steering wheel with both hands on the outside of the ring at the 9 o'clock and 3 o'clock positions. This reduces the risk of injury when the driver airbag is triggered.
• Never hold the steering wheel at the 12 o'clock position, or in any other manner (e.g. in the centre of the steering wheel). In such cases, you may sustain injuries to the arms, hands and head.
• To reduce the risk of injury to the driver during sudden braking manoeuvres or an accident, never drive with the backrest tilted far back! The airbag system and seat belts can only provide optimal protection when the backrest is in an upright position and the driver is wearing his or her seat belt properly. The further the backrests are tilted to the rear, the greater the risk of injury due to incorrect positioning of the belt web or the incorrect sitting position!
• Adjust the head restraint properly to achieve optimal protection.