Seat Leon >> Identification
Gearbox codes
Configuration of identification codes and construction data on manual gearbox -arrow-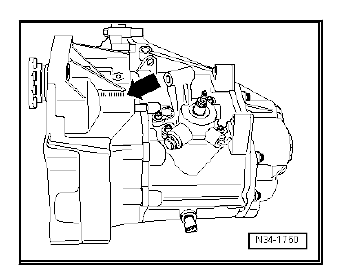 Identification letters and production date of the gearbox -arrow-

Additional data identify the factory where the unit was built.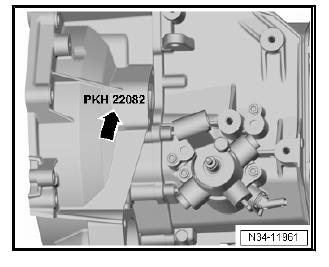 Note The gearbox code is also included on the vehicle data stickers.
Safety instructions
Safety precautions when working on vehicles with a start/stop system
WARNING
Risk of injury due to automatic start of engine on vehicles with Start/Stop system.
When working on a vehicle, always deactivate the start/ stop system. Switch off ignition.
Switch on ignition only if it is necessary.