Seat Leon >> Assembly overview - steering column
Note
Always replace self locking nuts following their removal.
Always renew corroded nuts and bolts.
Replace the nuts and screws that are tightened with specified tightening angle.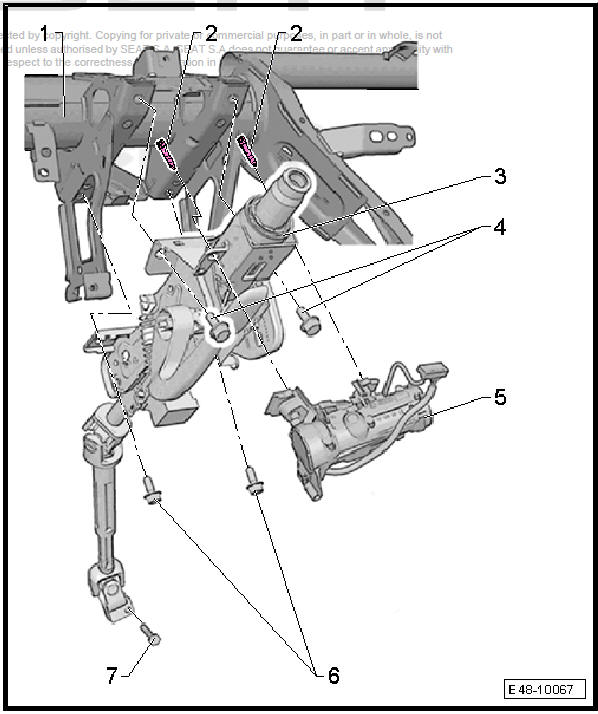 - Central tube of the dash panel
- Shear bolt
- Steering column

Removing and installing
When installing, steering column must be engaged at mounting bracket for central tube for dash panel (assists with installation).
Different versions possible.

- Bolt

20 Nm
Always renew after removing

- Steering lock housing with lock cylinder and ignition/starter switch

Version for vehicles with mechanical locking system.

Removing and installing

Version for vehicles with keyless entry and start system "Keyless Access": Removing and installing

- Bolt

Observe tightening sequence
Always renew after removing
20 Nm

- Bolt

20 Nm +90º
Replace after removing
Clean threaded hole (e.g. with a thread tap) before fitting new bolt
Checking steering column for damage
Visual inspection
Check all steering column parts for damage.
Checking function
Check that steering column turns smoothly and easily.
Check whether steering column can be moved in the longitudinal direction and vertically.