Seat Leon >> Removing and installing coupling rod (for anti-roll bar)
Special tools and workshop equipment required
Torque wrenches - V.A.G 1331-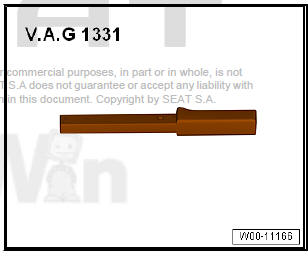 Torque wrenches - V.A.G 1332-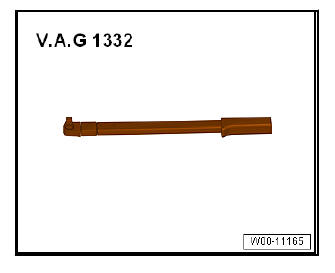 Removing
Remove rear wheel on affected side.
Remove bolts -arrows- for anti-roll bar -1-.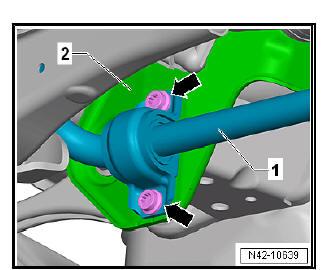 Unscrew nut -1- and bolt -3- by a few turns.
Unscrew bolt -3-.
Unscrew nut -1- and remove bolt -4- towards rear. At the same time, push the stabiliser upwards.
Take out track rod -2-.
Installing
Carry out installation in the reverse sequence, noting the following:
Specified torques
Before tightening bolt securing track rod, obtain the same distance between wheel hub centre and lower edge of wheel housing as measured before dismantling.