Seat Leon >> Removing and installing spray jets
Special tools and workshop equipment required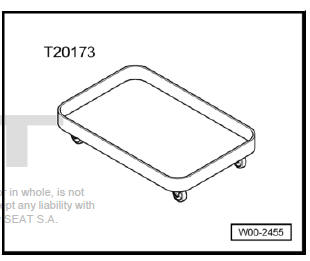 Hose clamps, up to Ø 25 mm - 3094-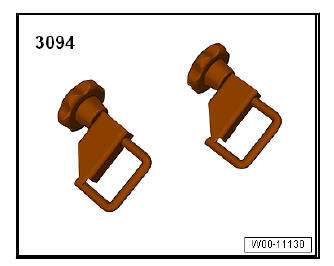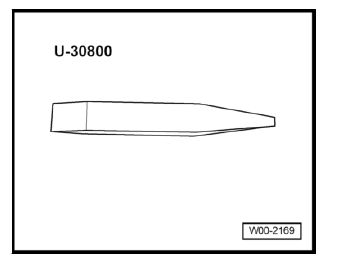 Removing
Switch off ignition and all electrical consumers.
Vehicles without access and start authorisation system
Remove ignition key, if fitted.
Vehicles with access and start authorisation system
Store the ignition key outside the vehicle to prevent the ignition from being switched on unintentionally.
Continued for all vehicles
Pull off the protector trim -1- of the spray nozzle with the lever - U 30800- in -direction of arrow-.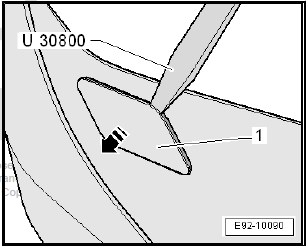 Caution
When firmly holding the elevation cylinder, ensure you do not damage it.
Hold the elevation cylinder with pliers.
Unclip the release tabs -arrows- and remove the protector trim of the spray nozzle.
Place the drip tray for fluids - T20173- under the vehicle.
Disconnect the supply hoses for washer fluid of the front windscreen washer system with the hose clamps up to 25 mm - 3094- .
Remove front bumper cover.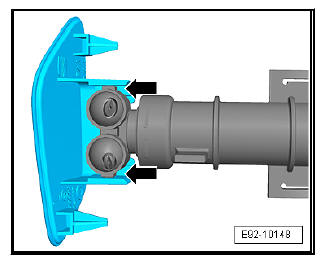 Unlock hose connection -3- and pull off the spray nozzle -2-.
Press on the two retaining clips -1- and pull out the spray nozzle -2- in -direction of arrow-.
Installing
Install in reverse order.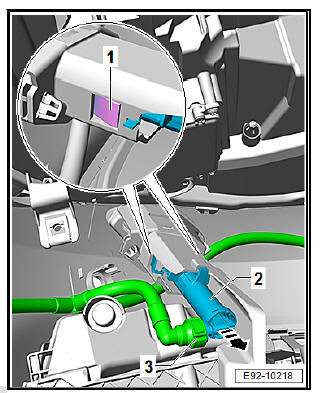 Jet adjustment
WARNING
Never clean the nozzles using any objects.
To install the conducts, do not use a needle or similar object under any circumstances, as it could damage the jet water conduct!
Note
The spray jets are pre-set at the factory and do not have to be adjusted following installation.
If necessary, the jets must be adjusted.
Washer fluid hoses
Repairing washer fluid lines
Note All instructions and references for this chapter are found under.