Seat Leon >> Jet adjustment
WARNING
Never clean the nozzles using any objects.
To install the conducts, do not use a needle or similar object under any circumstances, as it could damage the jet water conduct!
These have been set in the factory and there is no need to reset them. Check only.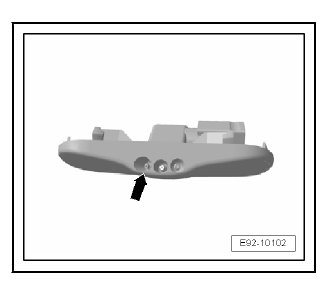 Special tools and workshop equipment required
Adjusting tool for windscreen spray jet - T10127- fitted with needle - 3125/5A-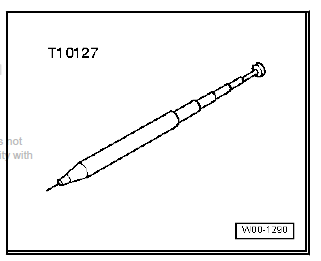 Adjustment tool for wiper jet - T40187-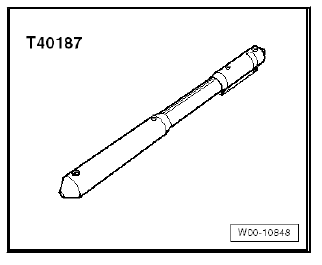 Setting distances for the spray nozzles
Note The specified distances are calculated to allow for the motion of the vehicle when driving. When the vehicle is stationary the direction of the jets will be slightly different.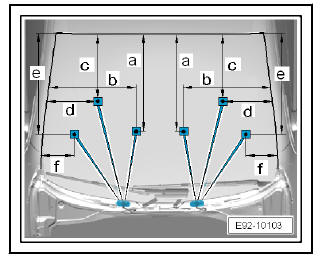 Mark 6 points on the windscreen wiper using a pen with water-soluble felt-tip.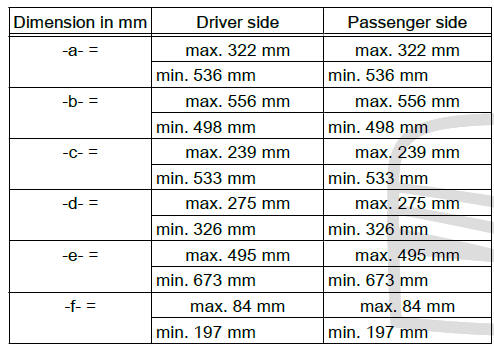 Aim the individual jets at the points using the adjusting tool for windscreen spray jets - T10127- .
Or use the adjustment tool for windscreen wiper spray nozzles - T40187- .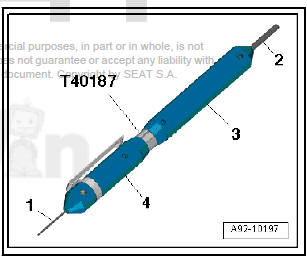 WARNING
Injury risk!
If the adjustment tool for the spray nozzles - T40187- is not used then make sure that both sides are covered and always engaged with the covers -3- and -4-.
If one side is not engaged with the cover, there is a risk of injuries from the needle - 3125/5A- -1- or with fitted pin -2-.
When opening from the respective side, make sure that the opposite side is not pointing toward the hand.
Release long cover -1- on adjusting tool for washer jet - T40187- -arrow A- and slide towards rear -arrow B-.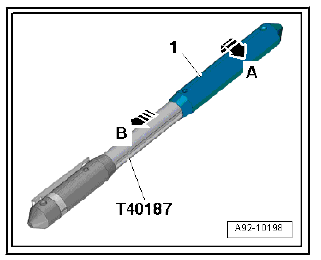 Fit adjusting pin -2- onto appropriate spray jet -arrow- of spray jet unit -1-, aim at the marks previously made on windscreen and adjust if necessary.
If spray pattern does not match specifications, clean the contaminated spray jet.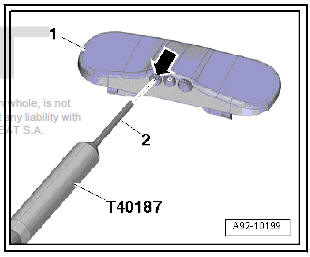 WARNING
Injury risk!
The adjusting pin must be covered and secured with the cover each time it has been used.
Cleaning spray jet:
Remove the spray jets .
Rinse spray jet with clear water in opposite direction of spray.
The spray nozzles should only be cleaned against the spraying direction using compressed air to remove any residual dirt.
If spray pattern still does not match specifications, renew the spray jet.