Seat Leon >> Assembly overview - alternator
Assembly overview: Alternator without sliding bushes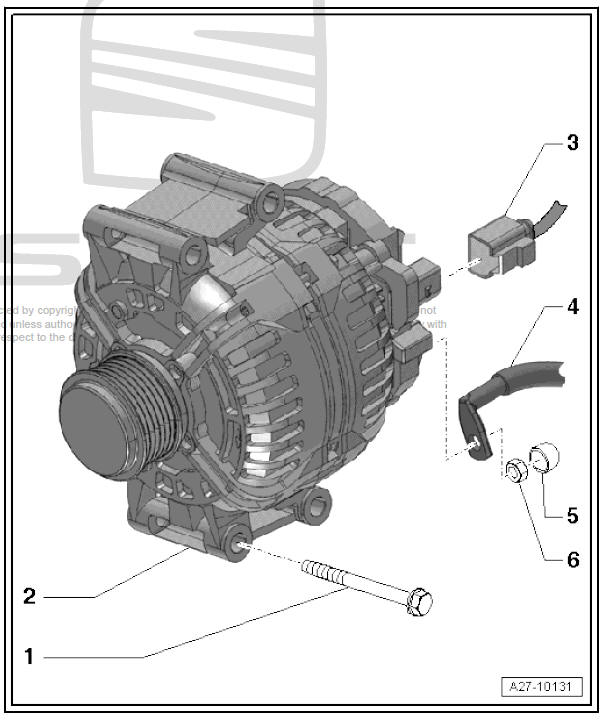 - Screw
- Alternator

Removal and installation
repairs

- Electric connector
- Terminal 30/B+
- Cover
- Nut
Assembly overview: Alternator with sliding bushes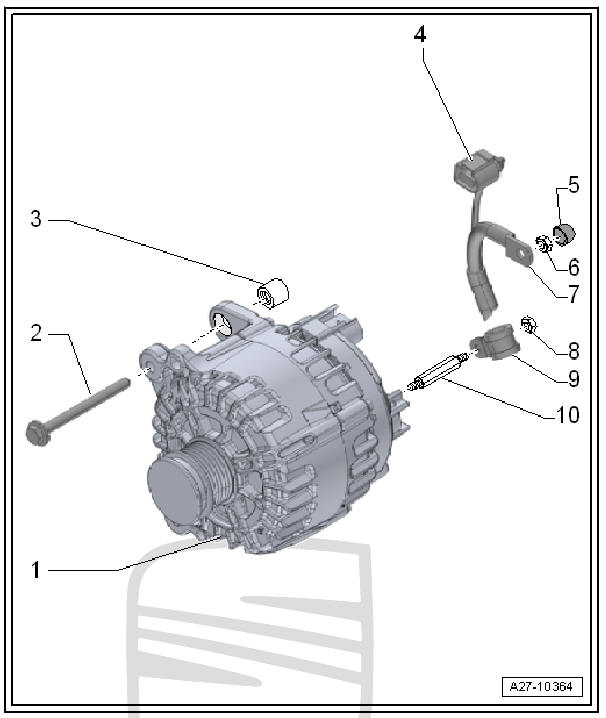 - Alternator

Removal and installation
repairs

- Screw
- Sliding bush

2 units.
Ensure that bushes slide freely, as the clamping pressure of a stiff bush will be insufficient even when the correct tightening torque is applied

- Electric connector
- Cap
- Nut
- Terminal 30/B+
- Nut
- Clamp
- Threaded pins
Removing and installing alternator - vehicles with 1.0 l FSI engine Special tools and workshop equipment required Torque wrenches - V.A.G 1331- Torque wrenches - V.A.G 1783- Removin ...
See also:
Removing and installing air-intake duct
Removal: Turn off the ignition and all electricity consumers. Vehicles without access and start authorisation system Remove ignition key, if fitted. Vehicles with access and start author ...