Seat Leon >> Towing bracket
Assembly overview - towing bracket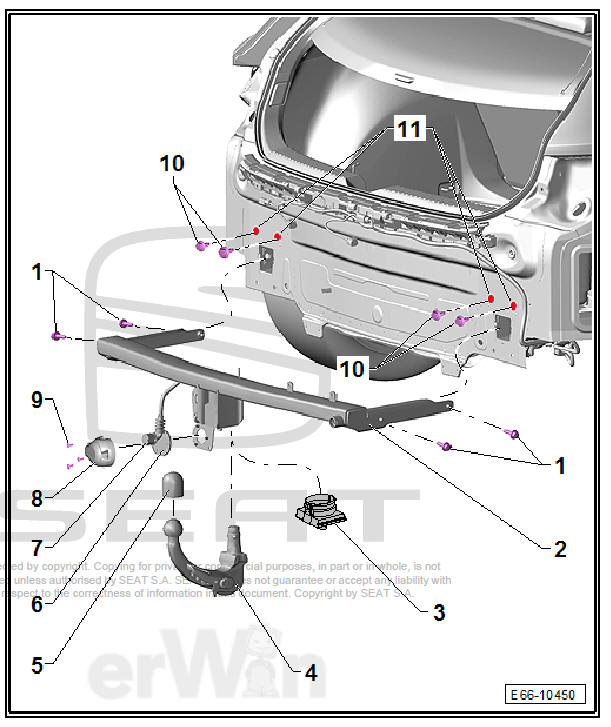 - Bolt.

4 off
50 Nm + 90Вє
Always renew bolt after loosening

- Towing bracket

Tow hitch with removable ball head

- Sealing plug

Insert into the opening after removing the tow hitch.

- Towing bracket
- Cap
- Retaining plate
- Wiring harness
- Electric socket
- Bolt.
- Bolt.

4 off
20 Nm
Gas-tight threaded connections
DANGER! The gas tight threaded connections prevent exhaust gas from penetrating the passenger compartment.
These must always be mounted.
- Cavity wax - AKR.308.SP5-
Note To prevent water penetration
Removing and installing towing bracket
Special tools and workshop equipment required
Torque wrench - VAG 1332-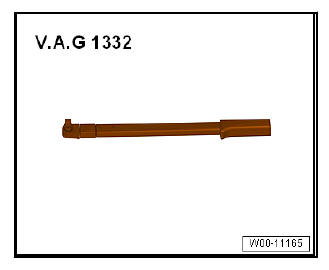 Removing
Remove rear bumper cover.
Remove screws -1-.
Remove the contact box -2-.
Undo the wiring harness from the fastenings -arrows-.
Detach wiring harness -5-.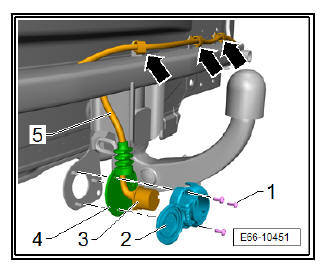 Remove bolts -arrows-.
Remove the towing bracket -1-.
Fit in reverse order from removal, remembering the following:
Specified torques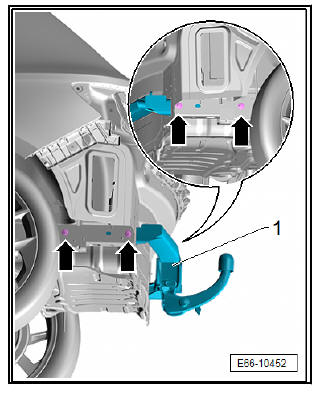 Removing and installing emblem at vehicle front Special tools and workshop equipment required Release lever - U 30800- Removing Remove bumper cover (front). Use a small screwdriver to ...
See also:
Introduction
Always fasten seat belts before driving! Properly worn seat belts can save lives! In this chapter you will learn why seat belts are so important, how they work and how to properly fasten, adjust an ...