Seat Leon >> Fuses on left side of dash panel
Fuses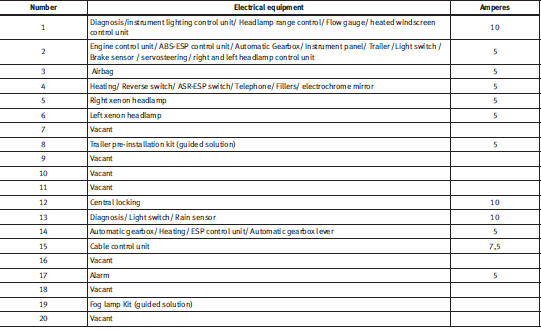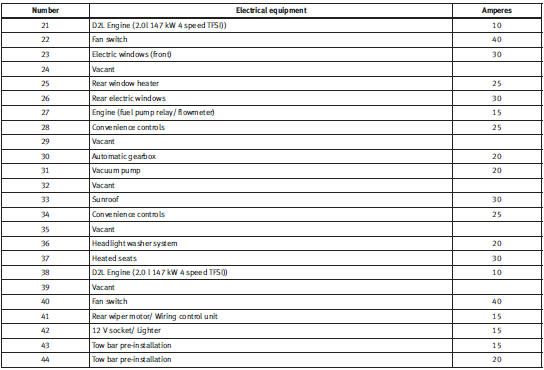 Some of the electrical items listed in the table are only fitted on certain models or are optional extras.
Please note that the above list, while correct at the time of printing, is subject to alterations. If discrepancies should occur, please refer to the sticker on the inside of the fuse cover for the correct information for your model.
If a fuse has blown it must be replaced Fig. 160 Left side of dash panel: Fuse box cover Fig. 161 Fuse box cover in engine compartment Fuse cover underneath the steering wheel – Switch off ...
See also:
Assembly overview - steering box
Assembly overview - steering box, left-hand drive CautionThe following work must not be performed while the universal joint is separated from the steering rack: Not adhering to these ...