Seat Leon >> Repairing selector unit
Special tools and workshop equipment required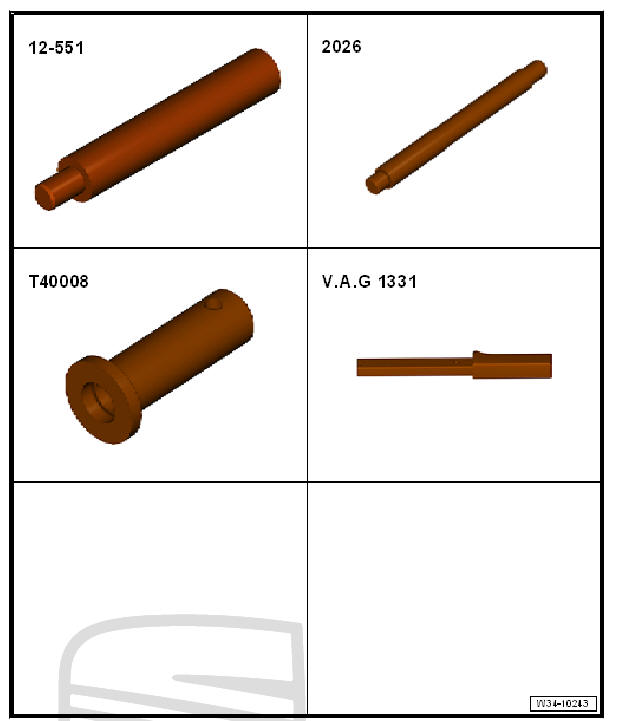 Centring chuck - 12-551-
Mandrel - 2026-
Thrust pad - T40008-
Torque wrenches - V.A.G 1331-
Sealant
Equivalent - Electronic spare parts catalogue (ETKA)
Tube - T10203-
Remove selector mechanism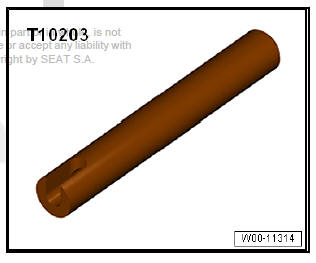 Removing angled rod -A- from selector shaft cover
Remove outer part of angled rod.
Carefully lever out angled rod with a screwdriver.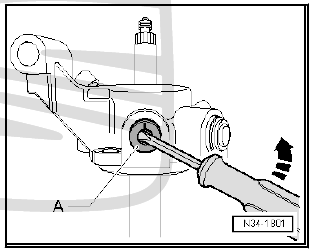 Drive angled rod -A- into selector shaft cover
Installation position:
Marking -1- aligns with marking -2- on selector cover.
Install selector mechanism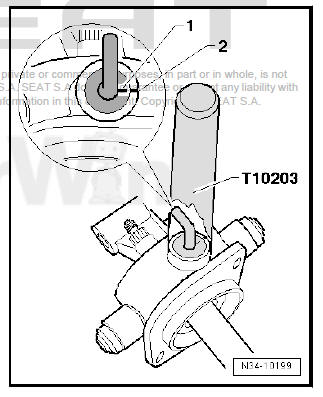 Driving out selector shaft sleeve -A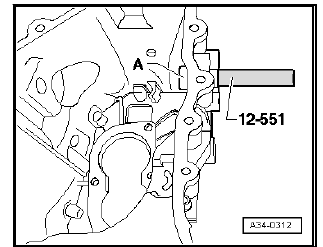 Driving in selector shaft sleeve -A- to stop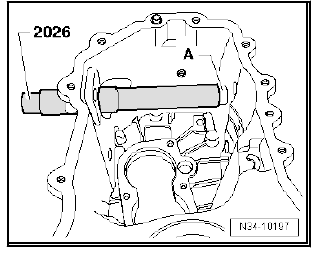 Gearbox fitted to vehicle Removing Remove battery tray. Remove circlip -1- for gear selector cable -2- from gearbox selector lever -3-. Pull cable-end piece for gear selector cable fro ...
Assembly overview - clutch housing - Conical bolt Tightening torque - Flanged shaft with pressure spring Removing and installing Assembly - Bolt Must be renewed if ...