Seat Leon >> Installation position: Gear shift mechanism
Note
Disconnect battery before working on selector mechanism in engine compartment.
Removing and installing selector mechanism.
Arrow -A- Gear selection movement
Arrow -B- Gate selection movement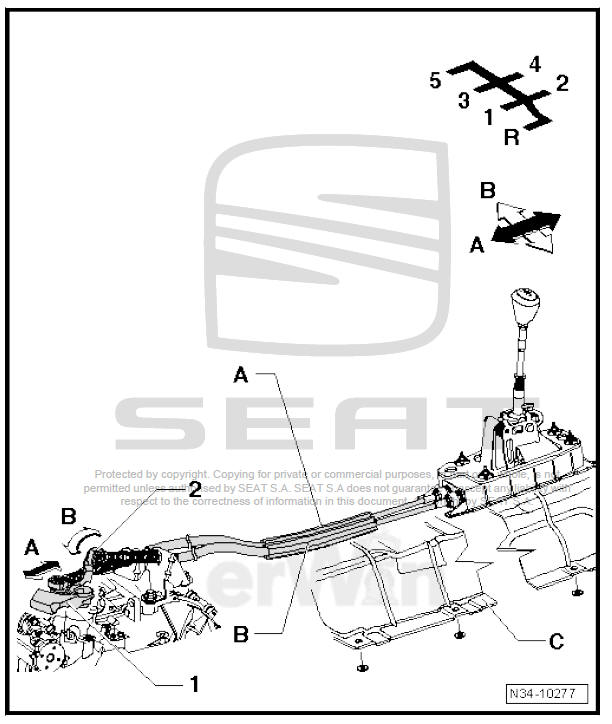 - Connection cable for gear engagement
- Selection control cable for selecting tracks
- Heat shield

Remove before removing selector mechanism
- Gear selection rod
- Gate relay lever
Assembly overview - gear lever knob and cover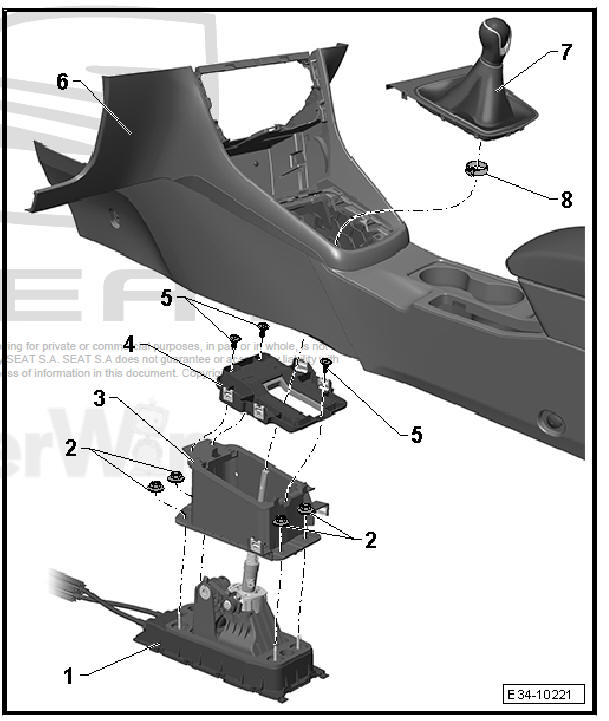 - Selector housing with gear lever
- Hexagon nut
- Lower mounting bracket

Selector housing with gear lever

- Top mounting bracket
- Bolts
- Centre console
- Gear lever knob

With gaiter
Gear knob and gaiter cannot be separated from one another
Always replace together
Removing and installing

- Clamp

To hold knob onto gear lever
Must be renewed if removed
Secure to gear knob - V.A.G 1275 A- using hose clip pliers
Note Lubricate bearing positions and sliding surfaces. For grease allocation. - Selector shaft with cover - Oil seal Must be renewed after fitting - Shoe - Gate relay ...
See also:
Intelligent technology
Brakes Brake servo The brake servo amplifies the pressure you apply to the brake pedal. It works only when the engine is running. If the brake servo is not functioning due to a malfunction, or i ...