Seat Leon >> Installation position: Gear shift mechanism
Note
Disconnect battery before working on selector mechanism in engine compartment.
Removing and installing selector mechanism.
Arrow -A- Gear selection movement
Arrow -B- Gate selection movement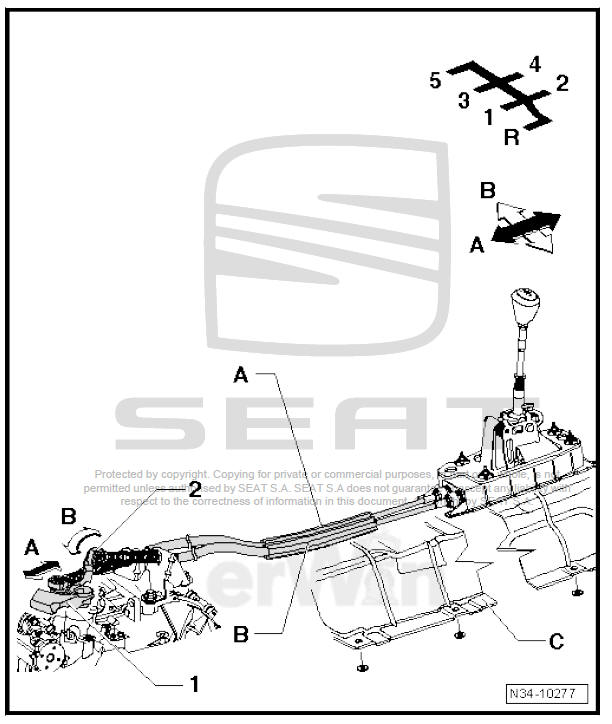 - Connection cable for gear engagement
- Selection control cable for selecting tracks
- Heat shield

Remove before removing selector mechanism
- Gear selection rod
- Gate relay lever
Assembly overview - gear lever knob and cover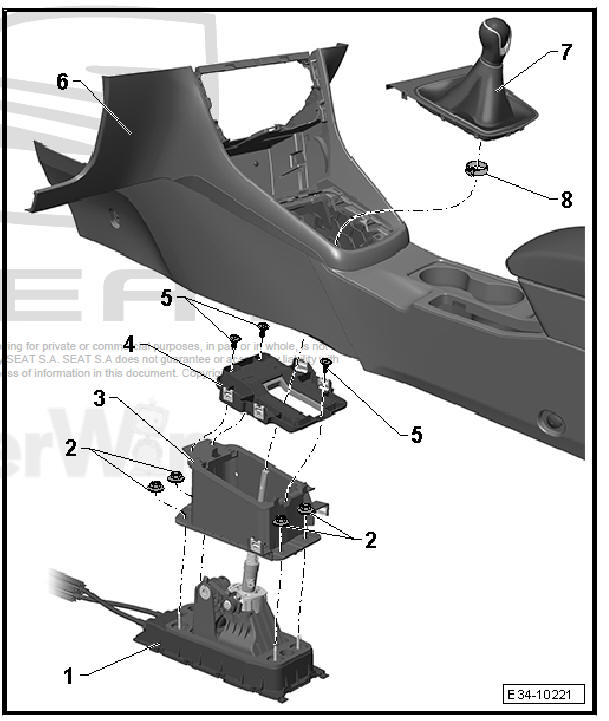 - Selector housing with gear lever
- Hexagon nut
- Lower mounting bracket

Selector housing with gear lever

- Top mounting bracket
- Bolts
- Centre console
- Gear lever knob

With gaiter
Gear knob and gaiter cannot be separated from one another
Always replace together
Removing and installing

- Clamp

To hold knob onto gear lever
Must be renewed if removed
Secure to gear knob - V.A.G 1275 A- using hose clip pliers
Note Lubricate bearing positions and sliding surfaces. For grease allocation. - Selector shaft with cover - Oil seal Must be renewed after fitting - Shoe - Gate relay ...
See also:
1.8 l and 2.0 I TSI engines
Removing Remove engine cover. Unlock electric plug connections -1 to 4- while removing all of the ignition coil plug connections. Unscrew the -arrows- ignition coil screws. Pu ...