Seat Leon >> Removing and installing anti-roll bar
Special tools and workshop equipment required
Torque wrenches - V.A.G 1331-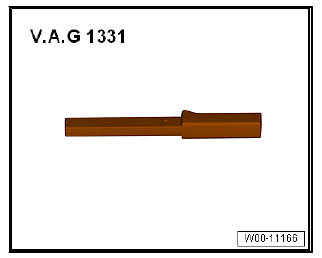 Removing
Note The following steps are described for the left side of the vehicle.
The procedure for the right side of the vehicle is identical.
Remove the coil springs.
Remove bolts -arrows- for anti-roll bar -1-.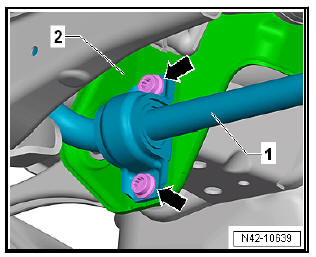 Unscrew nut -1- securing coupling rod -2-.
Pull coupling rod -2- out of anti-roll bar -3-.
Remove anti-roll bar -3- from subframe.
Vehicles with four wheel drive
Guide out anti-roll bar over exhaust system.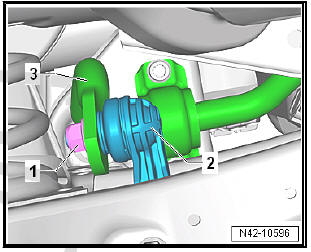 Installing
Carry out installation in the reverse sequence, noting the following:
Tighten bolts -arrows- for anti-roll bar -1- evenly on subframe -2-.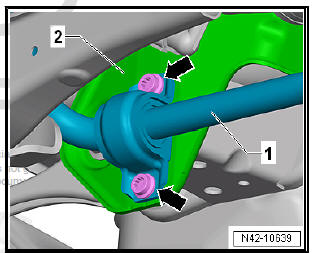 Assembly overview - anti-roll bar, multi-link suspension, front-wheel drive - Lower transverse arm - Nut Always renew after removing 20 Nm +180Вє - Connecting rod Removing a ...
Special tools and workshop equipment required Torque wrenches - V.A.G 1331- Support tool - T10038- Engine and gearbox jack - VAS 6931- or - V.A.G 1383 A- Removing Remove rear w ...
See also:
Removing and installing fresh air blower - V2-
Removal: Turn off the ignition and all electricity consumers. Vehicles without access and start authorisation system Remove ignition key, if fitted. Vehicles with access and start author ...