Seat Leon >> Engine oil and oil filter: replace
CAUTION
For the Russian market only.
Due to climate conditions and fuel quality, the following engine oil must always be used in the Russian market for the 1.8l TSI and 2.0l TSI petrol engines:
Castrol EDGE A3/B4 SAE 0W-30
Norm VW 502 00 / 505 00
Failure to use this engine oil may result in oil pressure faults (the warning light on the dash panel insert will illuminate) with a resulting risk of engine damage!
Special tools and workshop equipment required
Torque wrench - VAG 1331-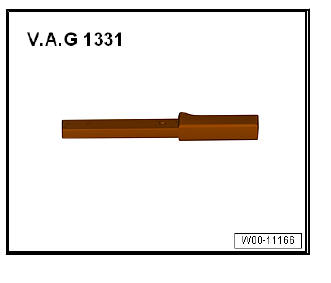 Oil extraction unit - VAS 6622A-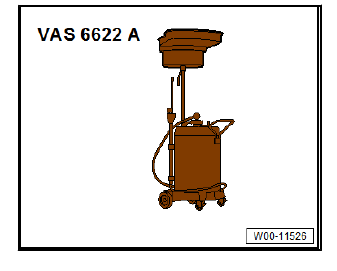 NOTICE On some vehicle models locking element are installed in the front suspension struts. You can recognise these vehicles by the label that is hanging on the handle (passenger side). There ma ...
Special tools and workshop equipment required Puller - 3417- NOTICE Prevent engine oil from dripping onto components. Before starting with the generator removal, cover with a cloth. R ...
See also:
Removing and installing front door window
Special tools and workshop equipment required Release lever - 3409- Removing Note The sequences below describe the processes for removal and installation for the left side of the vehicle. ...