Seat Leon >> Removing and installing evacuating and charging valves on low and high-pressure side
Special tools and workshop equipment required
Air conditioner service station
Torque wrench - V.A.G 1783-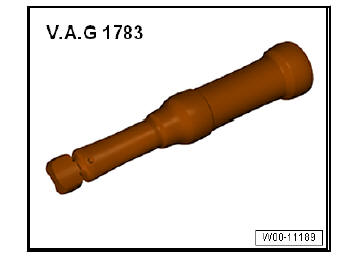 "Ratchet adapter 1/4" - VAS 6234-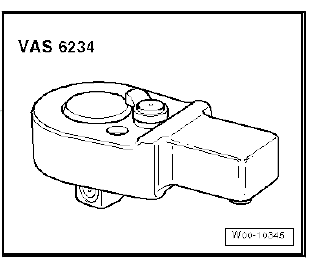 Adapter set for the service connections - T10364-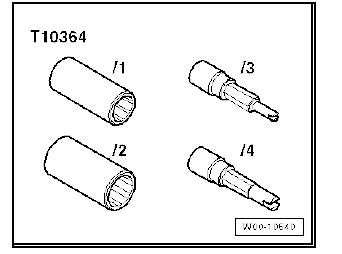 Removal:
Turn off the ignition and all electricity consumers.
Vehicles without access and start authorisation system
Remove ignition key, if fitted.
Vehicles with access and start authorisation system
Store ignition key outside the vehicle to prevent the ignition from being switched on unintentionally.
Continued for all vehicles
Extract refrigerant.
Observe instructions when working on refrigerant circuit.
Unscrew protective cap -3-.
Unscrew valve insert -2- from refrigerant line.
Installing
Install in reverse order of removal; note the following.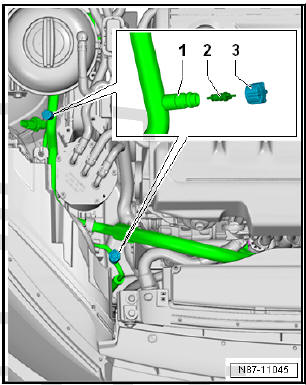 Special tools and workshop equipment required Torque wrench - V.A.G 1331/- (5 ... 50 Nm) Removal: Note It is not necessary to remove the refrigerant line in order to remove and install ...
See also:
Removing and installing wind deflector
Removing Open front glass panel. Unclip the mounting bracket of the wind deflector out of the assembly frame -1- using a screwdriver -arrows- Undo bolts -2- securing wind deflector -1- T ...