Seat Leon >> Assembly overview - horn
Assembly overview - Horn, vehicles with horns on the right longitudinal chassis beam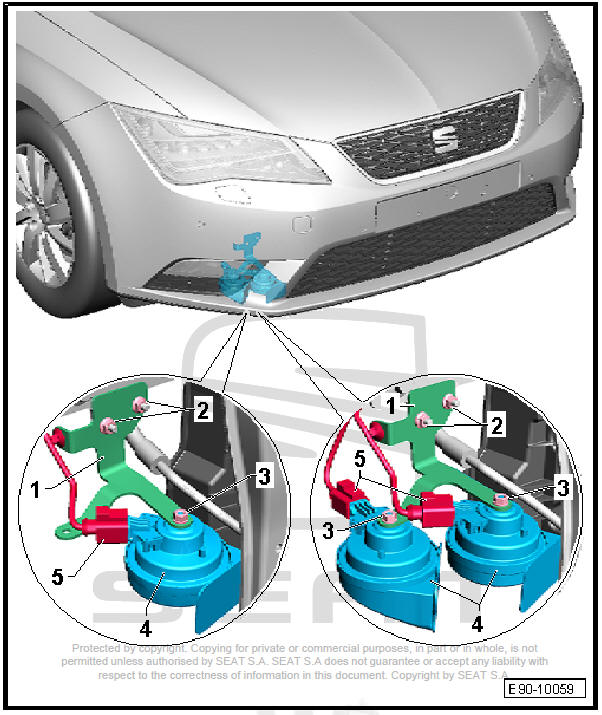 - Bracket/bearing/support
- Nuts
- Nut
- Horns
- Electric connector
Assembly overview - Horn, vehicles with horns on both longitudinal chassis beams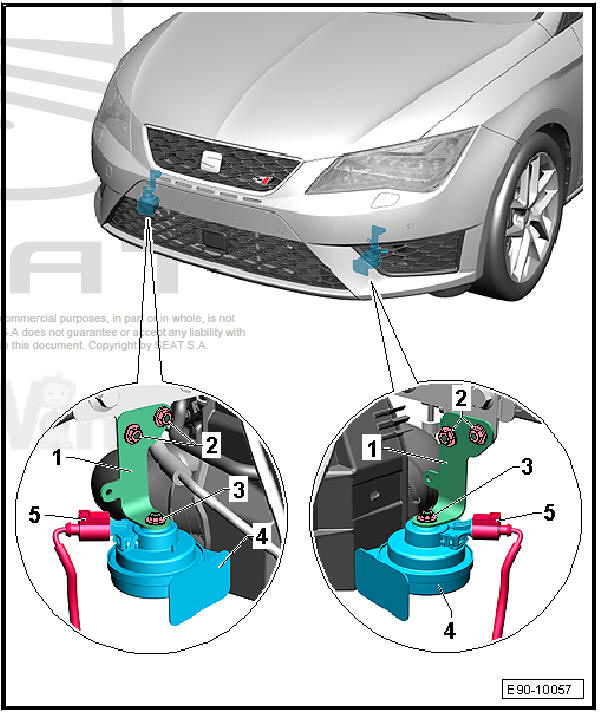 - Bracket/bearing/support
- Nuts
- Nut
- Horns
- Electric connector
Installing and removing tweeter H2 / woofer H7, vehicles with horns on the right longitudinal chassis beam Removing Switch off ignition and all electrical consumers. Vehicles without access ...
See also:
Assembly overview - front brakes
Exploded view - front brake caliper FS III - Bolt 70 Nm + 90Вє Renew 4 off - Wheel bearing housing With integrated brake carrier. - Front speed sensor to part B ...