Seat Leon >> Removing and installing door hinge
Special tools and workshop equipment required
Torque wrench - V.A.G 1331-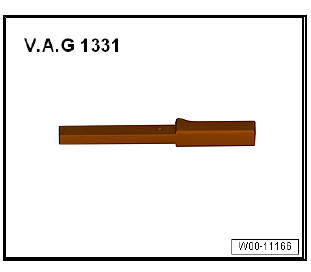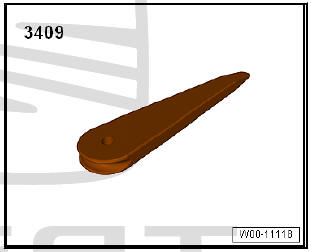 Note The sequences below describe the processes for removal and installation for the left side of the vehicle. The corresponding sequences for the right side are similar with the exception that, where applicable, the scope of the process is written by yourself.
Removing
Only with the hinge at the top, drivers side
Remove dash panel.
Unscrew the three fixation screws and push the relay support in the proper form to the side.
Only with the hinge at the top, front passenger side
Remove glove box.
Only with the hinge at the bottom, both sides
Continued for both hinges and both sides
Undo bolts -3- and -5- and remove the upper hinge -2- and lower hinge -4- on the A-pillar -1-.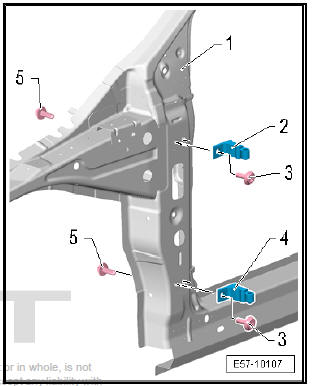 fitting
Fit in reverse order from removal, remembering the following:
WARNING
Always replace mounting bolts for hinges with new bolts every time they are loosened.
Driver side only: before fitting the dash panel insert, adjust the front door.
Adjust the door
Checking panel gaps
Note
The markings on the pin that cannot be removed, remove with isopropanol or heptanol.
After installing or alignment, carry out corrosion protection measures on hinges and screws/bolts.