Seat Leon >> Removing and installing hinges
Special tools and workshop equipment required
Torque wrench - V.A.G 1331-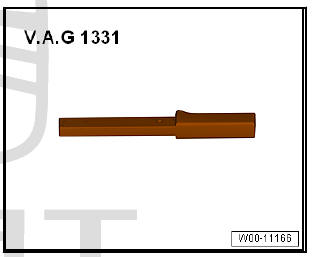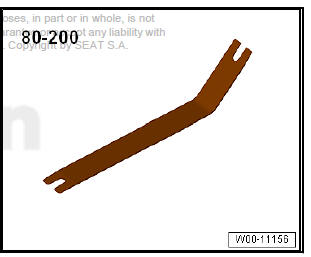 Removing
Note The sequences below describe the processes for removal and installation for the left side of the vehicle. The corresponding sequences for the right side are similar with the exception that, where applicable, the scope of the process is written by yourself.
Remove tailgate
Remove B-pillar cover.
Remove upper C-pillar cover.
Roof grips in the interior.
Note Wear clean gloves in order to prevent dirt getting onto the roof trim during the removal.
Using the lever - 80 200- , undo the clips that are used to fix the roof trim onto the rear cross piece of the roof.
Carefully lower the roof trim at the rear side until you can see the hinge screws.
Remove nut -1- and remove the tailgate hinge -2-.
fitting
Fit in reverse order from removal, remembering the following: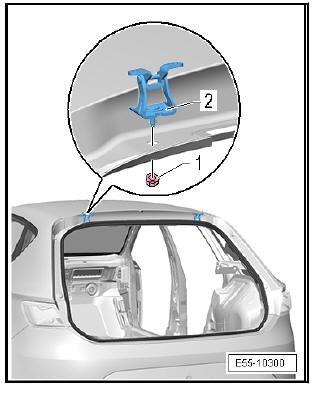 Slip plate - removing and installing
Special tools and workshop equipment required
Torque wrench - V.A.G 1331-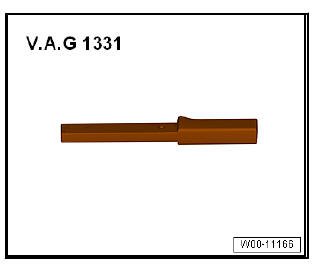 Removing
Remove luggage compartment closure trim.
Unscrew bolts -2- and remove strike plate -1-.
fitting
Fit in reverse order from removal, remembering the following:
Screw in the screws -1- by hand.
Adjust strike plate