Seat Leon >> Removing and installing wing panel
Special tools and workshop equipment required
Torque wrench - V.A.G 1331-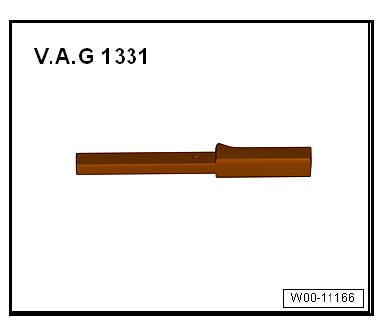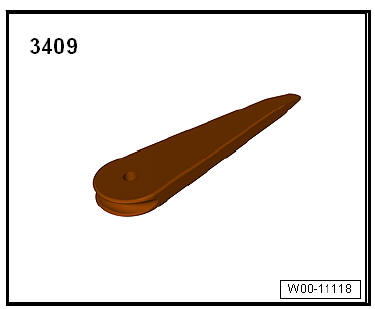 Removing
Caution
The following does not have to be removed when removing the wing:
A-pillar outer trim
Guide profile
Front wing reinforcement
Note The sequences below describe the processes for removal and installation for the left side of the vehicle. The corresponding sequences for the right side are similar with the exception that, where applicable, the scope of the process is written by yourself.
Remove front wheel housing liner
Remove bumper cover (front)
Remove spacer
Clip out the filler piece;
Remove bolts -arrows-.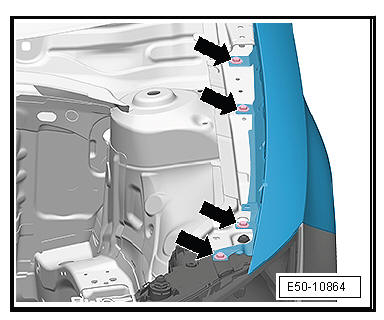 Remove bolts -arrows-.
Carefully remove front wing-1-.
fitting
Fit in reverse order from removal, remembering the following:
Move the protective foam in its installation position.
Caution
Protect the surrounding painted components accordingly.
Apply zinc spray around the boreholes of the connection between the carrier parts - Electronic parts catalogue .
Checking panel gaps - Body Repairs;