Seat Leon >> Dipped beam lights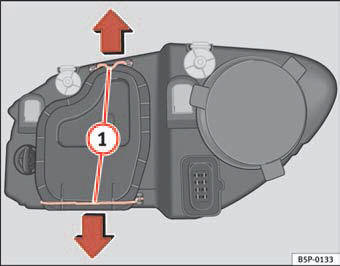 Fig. 164 Dipped headlights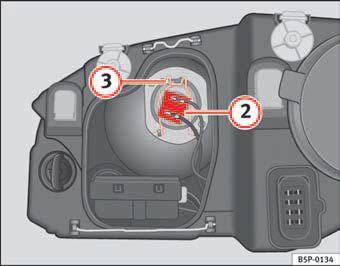 – Raise the bonnet
– Remove the loops fig. 164 1 in the direction of the arrow and remove the cover.
– Remove the connector fig. 165 2 from the bulb.
– Disengage the retainer spring fig. 165 3 pressing inwards and to the right.
– Extract the bulb and fit the replacement so that the rim of the attachment plate is on the reflector cut-out.